There are likely to be a lot of names on the primary ballot for Alaska's lone congressional seat next year. Congressman Don Young's name will probably be one of them, as he announced earlier this year to run for reelection.
Many will claim they are Republican. Many, like Gregg Brelsford.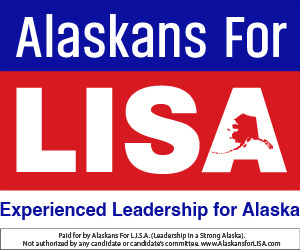 Brelsford says he is a new kind of Republican running for Congress against Congressman Young.
At 72, Brelsford says a lot of things about the Republican Party, but according to recent voter records, he is an "undeclared" voter and has been a Democrat in the past, when he lived in Utah, for instance. MRAK can find no trace of him being registered as a Republican until July 5, when he used the Republican pedigree in his filing with the Federal Elections Commission.
"I refuse to be a Republican who stays silent as many in our party chip away at our state and national ideals for petty, self-interested, short-term, goals. I am a principled, new generation, conservative," he said on his Facebook announcement.
Brelsford, who is registered to vote in Anchorage but was recently an interim manager of the Bristol Bay Borough, isn't the only challenger.
Randy Purham registered with the FEC several weeks ago to run for Alaska's congressional seat, but he lists his mailing address and voting address as Killeen, Texas. That will take some explaining to voters.
Brelsford, if he continues his campaign, will have an uphill battle with traditional Republicans and conservatives in general. He'll have to talk about his long history of donations to Democratic candidates for Congress, his maximum donation to Hillary Clinton's campaign for president in 2007, and the $5,000 he gave to a political action committee for Hillary Clinton in 2008. All of those donations, and more up until 2017, were from him while he was living and working as an attorney in Utah.