Retiring Rep. Dave Talerico has repeated his endorsement for Mike Cronk for District 6, in response to false advertising appearing in the Interior Alaska district.
After a flyer for no-party candidate Elijah Verhagen made it appear that he had the endorsement of the very popular representative from Healy, voters in the Interior region were confused. The flyer also made it appear Verhagen has the endorsement of Sen. Dan Sullivan.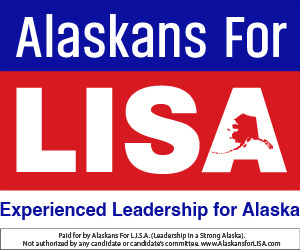 Both Sen. Sullivan and Rep. Talerico have endorsed Cronk, a retired middle school teacher from Tok.
"I have exclusively endorsed Mike Cronk for the House District 6 seat. Any publications or notifications that are contrary to that are completely false," Talerico said.
Sen. Lora Reinbold of Eagle River, also mentioned on the flyer, did endorse Verhagen and said she has never met Cronk. While Verhagen was a legislative aide, he worked for Reinbold. Must Read Alaska reached out to former Gov. Sean Parnell for comment and has not heard back.
Cronk also won the support of House Rep. Laddie Shaw, while Verhagen has the support of his brother, Josh Verhagen, the Republican mayor of Nenana, and Samantha Thompson, mayor of Anderson. Thompson, an undeclared voter, signed the recall petition against Gov. Mike Dunleavy in 2019.