After over a decade of serving a south-central portion of Anchorage in the Legislature, Rep. Chris Tuck is leaving office.
Redistricting put him into the same district as Rep. Andy Josephson. Both are Democrats, but Tuck was the House Majority leader during the past two years and is seen as a moderate Democrat, while Josephson is considered hardline left.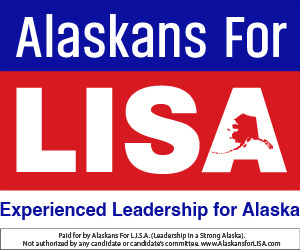 That leaves Josephson to run against Republican Kathy Henslee and Alaskan Independence Party candidate Timothy Huit.
Tuck, who has served in the Legislature since winning a House seat in 2008, is said to have a lot of work in the private sector right now. He is a business representative with the International Brotherhood of Electrical Workers Local 1547 and works as an electrician.
Henslee, a realtor, ran for Assembly and lost to Meg Zaletel earlier this year but is now a well-known name in the district. Josephson is also a well-known name, as he is pro-tax, pro-abortion, and considered a foe of a full Permanent Fund dividend.