Breaking its silence, Alaska Regional Hospital issued a public statement, which was read into the record by Anchorage Mayor Dave Bronson at the continuation of a public hearing on a proposed mask ordinance on Monday night.
In it, the hospital shared that it will evaluate and handle the most critical cases, and reschedule some operations that are not critical in nature, a different approach from what is being done at Providence Alaska Medical Center: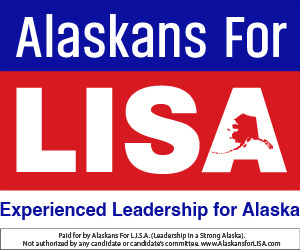 "The Crisis Standards of Care (CSC) recently implemented across Alaska by the Department of Health and Social Services gives facilities additional flexibility in making decisions around how to care for patients and utilize hospital resources.
"While we have seen an increase in patients in recent weeks as a result of our region's COVID-19 surge, we at Alaska Regional Hospital are committed to doing everything we can to continue delivering the best care possible to every patient. We will not be making immediate changes to our hospital operations as a result of this announcement.
 
"Although our hospital has been operating at near capacity, we still have the ability to provide care and we encourage residents to seek the emergency care they need.
"At Alaska Regional we are still doing surgeries, however we continue to review our surgery schedule daily to prioritize the most critical cases, and may postpone or reschedule some operations based on the urgency of the procedure and based on bed availability. Emergency surgery cases continue. We will continue to monitor the situation closely and we appreciate our colleagues' unwavering commitment to patients.
 
"As we carefully evaluate the options we have in responding to the evolving needs of our community, our focus continues to be on the health and safety of our patients, colleagues and all Alaskans."
Regional, unlike Providence Alaska Medical Center, said it is not making changes to its operations and moving into crisis of care standards, where patients may be triaged and may die because of lack of care.
Also unlike Providence, Alaska Regional did not wade into the political arena of the proposed ordinance from Anchorage Assemblywoman Meg Zaletel, which would require all in Anchorage to wear masks, with limited exceptions for some disabled, and those under the age of 2. Providence has taken a leadership role in pushing the mask mandate, which would be in effect at least through the end of the year.
Read: Some doctors dispute Providence story in New York Times