Two women from Anchorage have won approval of their petition to recall Eagle River Assemblywoman Jamie Allard.
The petition application is almost exactly like the ones that failed to get rid of Assembly members Meg Zaletel and Felix Rivera. It says Allard violated former Mayor Ethan Berkowitz' emergency order that banned gatherings of more than 15 people back in the summer of 2020.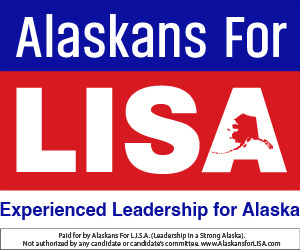 "Even though the merits of recall are laughable because I was the only one who objected — on the record — to the issue they are attempting to recall me for, I believe in our democracy and the vote of the people," Allard said in a statement. "The extreme partisan backers of this couldn't even find someone in our district to sponsor it. The people from Eagle River will see through the political gamesmanship."
The petition applicant signers, most of whom are not from Eagle River, said that Allard continued to participate in gatherings of more than 15 people after "being specifically informed of the violation."
In fact, she was the one who informed the Assembly that it was in violation of the mayor's order, but the Assembly leadership persisted in continuing the meeting outside the law.
The recall proponents now must collect 2,530 signatures, all of which must be verified voters of Assembly District 2, in order for the question to be put to a ballot for the voters of the district.
Read the petition at the following link: