That didn't take long.
The Recall Dunleavy Committee is already in violation of Alaska Statute for collecting signatures out of state. In Arizona, to be exact.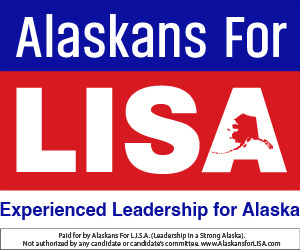 According to the plans announced by the committee, people in Arizona who are in the Phoenix area can contact the roving signature gatherer there by contacting Mike Garner at 907-982-7328 or sending an email to [email protected] .
Collecting signatures out of state is in violation of Alaska Statute 15.45.575 that says petitions may only be circulated in person throughout the state.
Today was the official kickoff day for signature gathering for the recall petition. Petitioners, led by former Gov. Bill Walker's disgruntled top advisers Scott Kendall and Jahna Lindemuth, need 71,252 legitimate signatures in order to have the question put on the ballot. How will the State of Alaska be able to ensure those signatures will be gathered legally? That's going to be hard to police.
Several paid signature gatherers were around Anchorage, standing in front of stores and chasing people on the UAA campus, but the main event was a somewhat lonely venue at the Sullivan Arena, where the volunteers outnumbered the signers much of the day.
Update: The recall group has deleted the Arizona reference from its list of places to sign the petition, but MRAK has a screen shot: