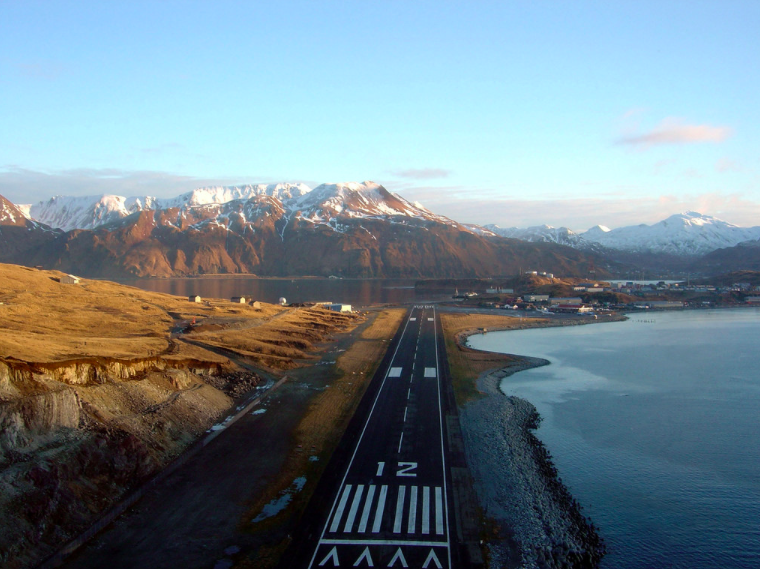 GRANT, YUTE, RYAN WILL START PICKING UP MAIL SERVICE RAVN CANCELED
Clearing up confusion created when RavnAir Group suspended flights to most of rural Western Alaska this week, the company said it will continue flying to Unalaska, one of its main routes.
The company, which ended service to most of the nearly 140 rural communities it serves, will run four flights a week to Unalaska, and will provide charter flights as needed to what is the top fishing port in the United States.
Last week, the company announced it was ending service to nearly all rural communities and halting 90 percent of its flights.
Grant Aviation and Yute Air, however, are stepping up to fill the void for many communities formerly served by RavnAir, grabbing up the mail contracts from the U.S. Postal Service. The situation is in flux as the companies look for opportunity, but struggle with the small fleets they operate.
Writing to the people of Western Alaska via Facebook, Yute Air said, "With everything that's going on we wanted to make sure you knew we are still here and flying strong. With Ravn's abrupt departure we will try to fill any needs that may arise. Until this is over Yute is here with you 'Wings of the People.'"
Grant Aviation General Manager Dan Knesek stated his company will do what it can to make sure the mail gets delivered and emergency needs are taken care of.
The rural carriers also include Ryan Air, which is jumping into fill the void left by Ravn. The company will add Stony River to its Upper Kuskokwim mail and freight route that includes Chuathbaulk, Crooked Creek, Red Devil, and Sleetmute three times a week.
The situation with the air carriers in western rural communities is dynamic and none of the three carriers remaining to serve the small villages have the number of planes needed to fill the void. But for now, many communities that were suddenly without freight and mail have an option emerging, and the reshuffling took place within 72 hours of Ravn announcing its decision to ground its fleet for now.
For Ravn, the question is more difficult since they've breached the contract with the Post Office. Mail contracts don't come around very often. This could permanently damage Ravn's ability to recover financially in rural Alaska because the bypass mail is a major source of revenue. Few air carriers have succeeded in rural Alaska without having their revenue supplemented by the mail contracts, which can comprise up to half of their revenues.
The aviation community that serves smaller communities in Alaskas is close-knit and the bypass mail contracts are a key part of their business model.