Ravn Air announced this morning it will reduce passenger and mail service immediately to rural Alaska — over 140 rural communities in all.
Ravn Air owns Hageland and Pen Air and is the dominant carrier for much of rural Alaska.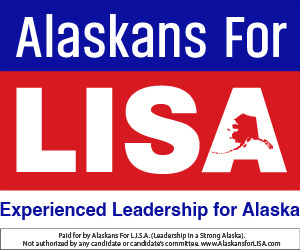 Last week, Pen Air's planes were parked and all pilots and crews were laid off, and this morning, most of Hageland planes were repositioned to Palmer and Fairbanks.
Ravn is only going to be running three of its 30 aircraft, a 90 percent reduction. The Dash-8s will fly reduced service to Kenai, Homer, Valdez, King Salmon, Dillingham, Sand Point, Cold Bay, Dutch Harbor, Bethel, Aniak, St. Mary's, and Unalakleet.
All other scheduled passenger flights researched by Must Read Alaska appear to have been cancelled.
Gov. Mike Dunleavy responded to the news quickly with a statement:
"We want rural Alaskans to know the aviation industry is working cooperatively to ensure essential passenger service, bypass mail and freight service is maintained to their communities during these uncertain times," said Gov. Dunleavy. "This morning I also spoke with officials from the United States Postal Service and they assured me they are working with contract carriers to maintain scheduled service to rural areas. The importance of the supply chain to rural Alaska communities is a priority for my administration."
Many rural villages have put themselves on lockdown and are not allowing planes to land because no one is allowed in the community during the global pandemic. Reports have come into MRAK that some villages have positioned trucks on their runways to prevent landings.
The supply chain to these villages can continue with chartered services, but no commercial passenger services will be available to dozens of villages across Alaska for some time.