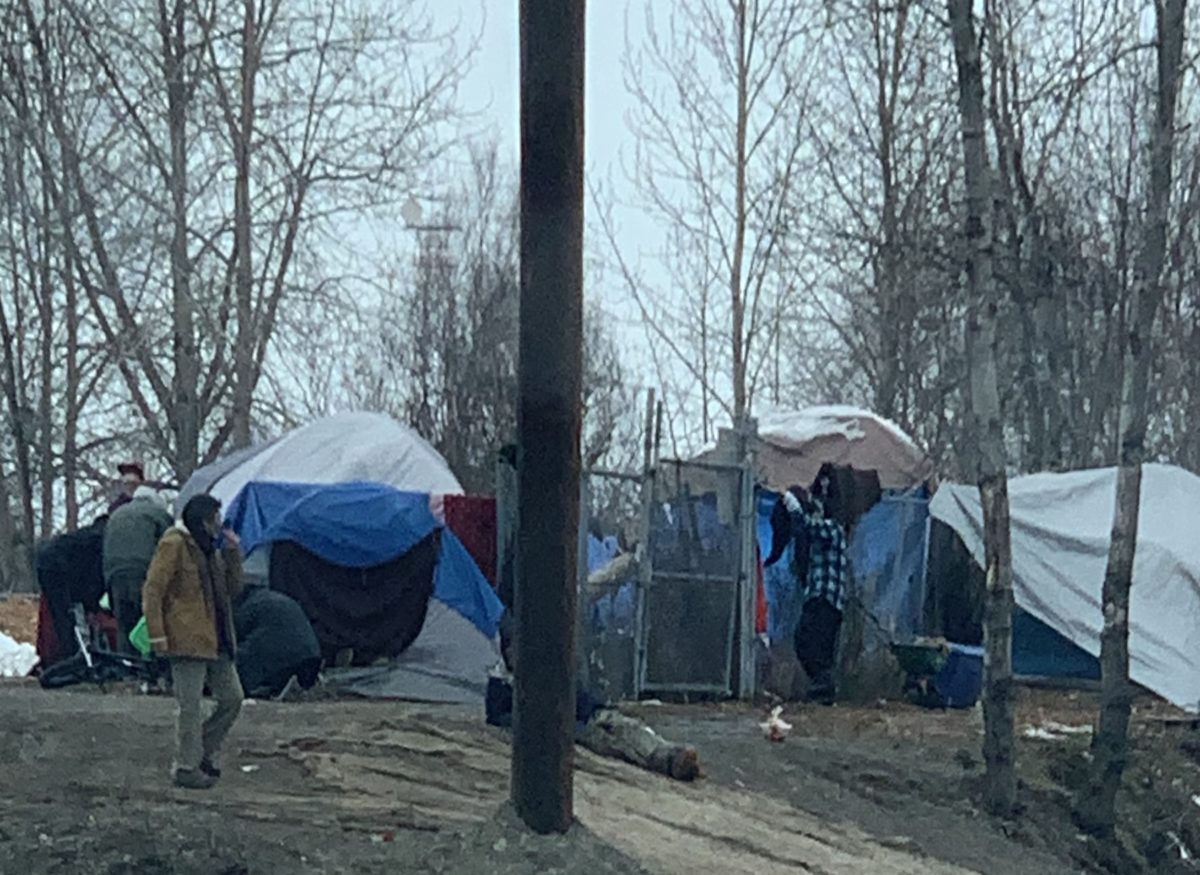 The speakers kept coming late into the night on Tuesday and the Anchorage Assembly will take more testimony tonight about the mayor's plan to house vagrants and treat the drug-addicted in hotels and other facilities across the neighborhoods of Anchorage. They were passionate, prepared, and undaunted by the sometimes hostile questions of Assembly members Chris Constant and Forrest Dunbar.
If public testimony on A0 2020-58 ends tonight, the Assembly will vote on the plan to rezone a massive area of Anchorage to allow vagrant services in family neighborhoods, without having to go through the Planning and Zoning Commission. The meeting is at the Loussac Library at 5 pm.
That's just the first part of the ambitious plan that few have actually seen. Two more ordinances involve purchasing buildings and starting a major social service undertaking, all paid for with federal COVID-19 funds.
The vast majority of speakers have opposed the plan, in spite of a concerted effort by the city to get social service sector workers to testify in favor of it.
Prior to Tuesday evening, the breakdown on the testimony was 75 percent opposed: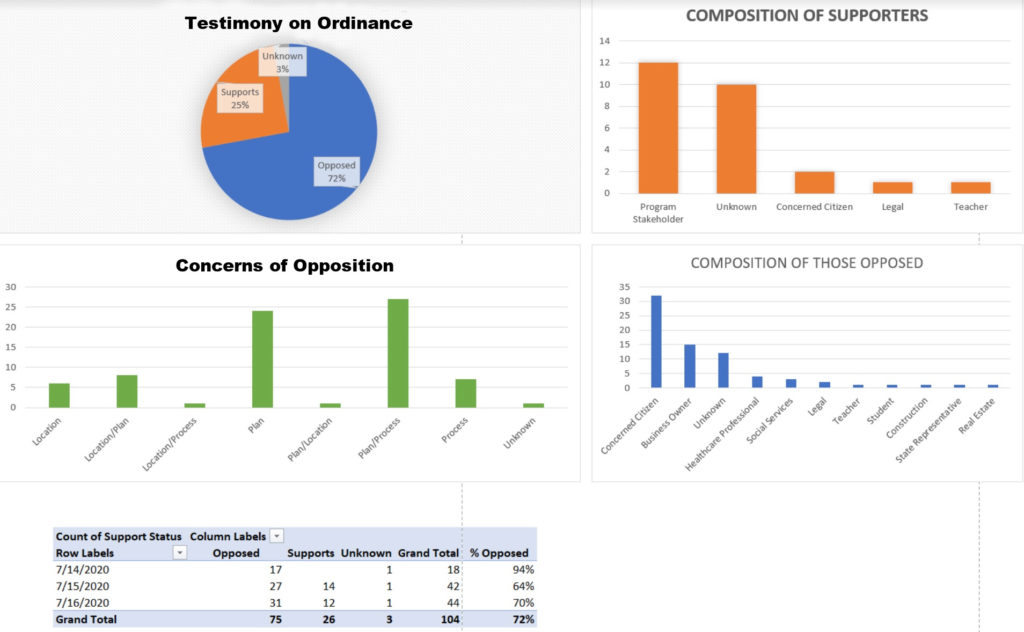 Mayor Ethan Berkowitz is not taking this opposition lying down. It's his last eight months in office and he wants to deliver something on his promise to solve homelessness.
On Tuesday night, there were more social workers and nonprofit representatives testifying in favor of his vagrant plan, although they were still heavily outnumbered.
The Mayor's Office and the homeless coalition have been spending dollars to try to bend the curve of public opinion, pushing Facebook messages to people they think will come and testify on the mayor's behalf.
Ad buys on social media are now in the thousands of dollars: A sampling of the ads that are currently running on the Facebook feeds of hundreds of thousands of Anchorage "likely" respondents shows that the spend on these three ads alone is likely over $1,000. Other ads similar to these are now retired, but have run in recent days.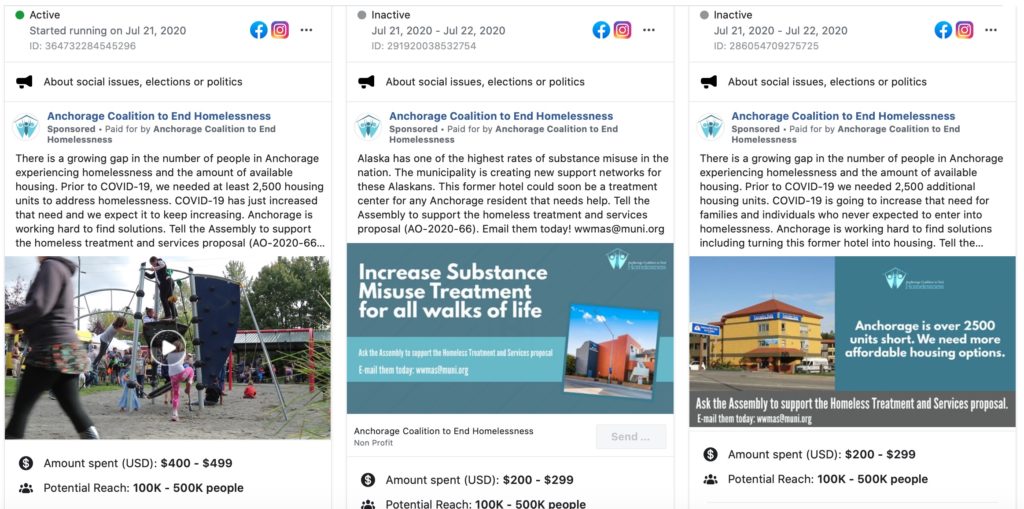 The optics are awful. Some Anchorage residents, and members of the Facebook Group called Save Anchorage, are hopping mad that the municipality would lobby social workers to testify in favor of the mayor's plan to spend $22 million in CARES Act money on four buildings to use for homelessness services close to homes, schools, and daycare centers.
A few social workers did speak in favor of the plan on Tuesday evening but 90 percent of those favoring the plan appear to be employed by the "Homeless Industrial Complex."
One man who spoke did not identify himself as an employee of the Rasmuson Foundation until he was questioned by Assembly member Jamie Allard about his employment status, when he admitted he works for the foundation. It was an awkward moment for the gentleman.
Another social service worker who spoke was actually in opposition to the plan.
Sherrie Laurie, executive director of the Downtown Hope Center, told the Assembly that around her facility, human and drug traffickers gather, and that those conditions can be expected to arise in family neighborhoods if shelters are placed there.
Laurie also responded to a question from Assembly member Allard, saying that she had not been notified about the plan to buy two hotels, an old Alaska Club on Tudor Blvd., and Bean's Cafe, even though she runs a shelter that houses 70 women and her clientele would be affected.
When asked why she was not notified, she demurred and said she did not wish to speak about it publicly.
But Downtown Hope Center was at the center of a controversy when it would not allow men dressed as women, who call themselves women, to enter the facility and lay on the floor mats next to the shelter's women clients, many of whom are traumatized by men.
The city's Equal Rights Commission heard a complaint against the Downtown Hope Center to force them to take transgenders. The center, represented by now-Attorney General Kevin Clarkson, won that case. The mayor and Assembly member Chris Constant in particular are not friendly toward the faith-based center for women.