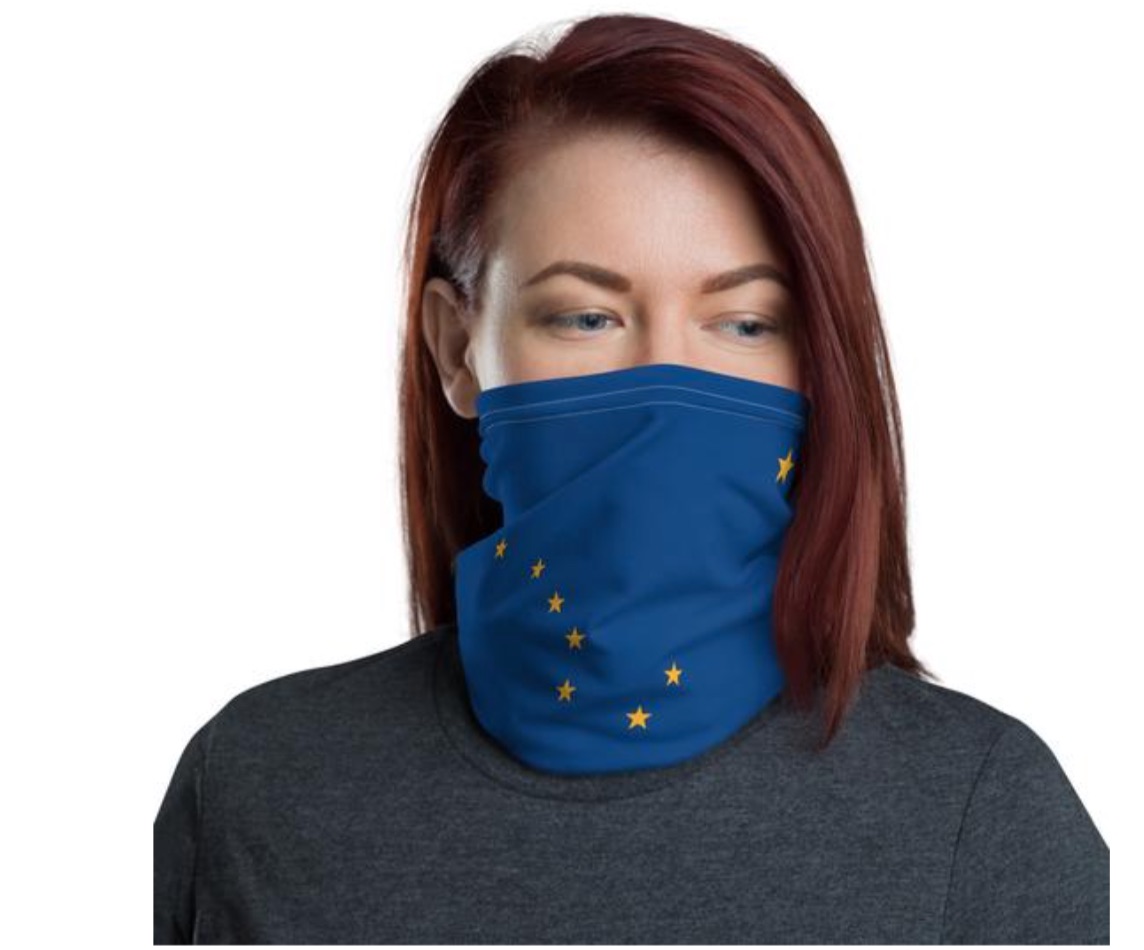 The Juneau Assembly mandated face masks be worn in all public places. The mandate, effective immediately, will expire in 90 days if not renewed as an emergency ordinance by the Assembly.
Examples of places where people are now required to wear a mask in Juneau include:
Grocery stores, pharmacies, and all other retail stores.
Restaurants, cafes, bars, and breweries – including food preparation, carry-out, and delivery food operations. There is a limited exception for customers while they are eating or drinking in one of these settings.
Buses, taxis, and other forms of public transportation when passengers are present.
Personal care facilities.
Child care facilities.
Communal areas of offices where people from multiple households are present.
Elevators and indoor communal spaces in other buildings.
The penalty for violating the ordinance is a civil fine of no more than $25. Any individual who's issued a ticket and believe the ticket is issued in error can submit an appeal, similar to appealing a parking ticket.
Exceptions include:
Any child under the age of 2 years. These very young children should not wear a face covering because of the risk of suffocation;
Any child under the age of 12 years unless a parent or caregiver supervises the use of face coverings by the child to avoid misuse;
Any child in a child care or day camp setting, although such settings may provide their own requirement for use for children age 2 years old or older;
Any individual for whom wearing a mask or cloth face covering would be contrary to his or her health or safety because of a medical condition or mental health condition, and any individual unable to tolerate a mask due to a physical or mental disability;
Individuals who are speech impaired, deaf, or hard of hearing, or individuals communicating with someone who is deaf or hard of hearing, where facial or mouth movements are an integral part of communication;
Any individual who has trouble breathing or otherwise unable to remove the face covering without assistance;
Before the ordinance, Juneau required masks in several public facilities, like the public libraries, pool, and on Capital Transit. Businesses also required masks, although not every business did so.
The Juneau School District last week also requires masks or similar facial coverings for all persons on Juneau School District grounds, at District facilities, or at District sponsored events.
This school property mandate covers people of all ages, from infants on through elderly, without exceptions, except ones granted by the Superintendent.