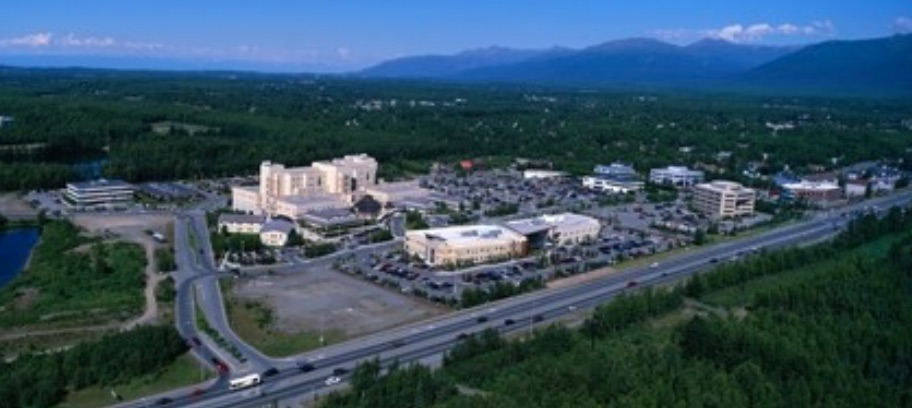 HEALTH CARE BEHEMOTH SAYS IT SELF-REPORTED
Southcentral Foundation issued the following statement regarding the investigation and termination of three of its Anchorage-based dentists earlier this month:
"After receiving an anonymous complaint, SCF conducted an independent investigation that substantiated serious compliance issues in the SCF Dental Department. The investigation showed the dentists falsified health records by attributing one dentist as the provider of routine dental exams when that dentist did not actually perform the procedures. All procedures were performed by qualified dentists, and there was no impact to customer-owner safety. SCF has self-reported the compliance issues to the U.S. Attorney's Office and will fully comply with any investigations. SCF takes seriously any allegation of misconduct and has taken immediate action.
"As a result of this investigation, the employment of Drs. Kevin Gottlieb, Thomas Kovaleski, and Clay Crossett was terminated by Southcentral Foundation on Wednesday, July 15, 2020.
"Gottlieb had been with SCF since 1989 and served as the Vice President of Resource and Development and Chief of Staff. Dr. Thomas Kovaleski served as the Director of Dental and started at SCF in 1986. Dr. Clay Crossett served as Dental Director and had been with SCF since 2000.
"The terminations have no impact on dental services provided or customer-owner safety at Southcentral Foundation. SCF will provide more information as it becomes available."
Southcentral Foundation is an Alaska Native-owned, nonprofit health care organization. The organization receives approximately 44 percent of its funding from the Federal Indian Health Service through the Bureau of Indian Affairs, 49 percent from third party reimbursement (primarily federal Medicare and Medicaid) and 7 percent from grants and investments.
Managing more than 80 health care programs and services, the organization serves 65,000 Alaska Native and American Indian people in Anchorage, the Mat-Su Borough, and 55 rural villages in the Anchorage Service Unit.
CEO, Katherine Gottlieb is married to one of the men. She started her career at Southcentral Foundation in 1987 as an administrative assistant and worked her way up, according to the group's website.
The new five-story dental clinic, which opened in 2018, is named the "Dr. Katherine and Dr. Kevin Gottlieb Building." It was built largely with taxpayer dollars.
"Nearly all those receiving health care at SCF are Alaska Native and American Indian people of Southcentral Alaska (the Cook Inlet Region), although the organization has recently begun offering care to employees who are not Alaska Native people. Approximately 10,000 of these customer-owners live in remote villages," the group states on its website.
The organization is considered a national model and has won numerous awards, including:
National Institutes of Health Tribal Health Research Office Storytelling Challenge (2017)
Malcolm Baldrige National Quality Award (2017, 2011)
Anchorage School District Spirit of Tomorrow Award (2014)
Level III, Patient Centered Medical Home™ three-year recognition – for SCF's Anchorage Native Primary Care Center (2009-2012, 2012-2015, 2015-2018), Benteh Nuutah Valley Native Primary Care Center (2015-2018), McGrath Regional Health Center (2015-2018) and Nilavena Subregional Clinic (2015-2018). McGrath and Nilavena are rural Federally Qualified Health Centers (FQHC) from the National Committee for Quality Assurance. The Patient Centered Medical Home standards emphasize the use of systematic, patient-centered, coordinated care that supports access, communication and patient involvement.
Indian Health Service Director's Award (2012)
Alaska Cultural Humanitarian Award (2012) – presented by the Alaska Psychological Association
Cerner Consulting Project Excellence Award (2011)
League of American Bicyclists' Bicycle Friendly Business Award (2010)
Alaska Performance Excellence (APEX) Award (2009)
U.S. Dept. of Health & Human Services SAMHSA Science & Service Award (2009) for behavioral health/primary care integration
Joint Commission accreditation (ANMC hospital, Anchorage Native Primary Care Center, Alaska Spine Institute building, and Mt. Marathon building) a nationally recognized symbol of quality
Level II, Trauma Center (ANMC hospital) – reverified in 2019 as a Level II Trauma Center by the Verification Review Committee (VRC), an ad hoc committee of the Committee on Trauma (COT) of the American College of Surgeons (ACS). ANMC was Alaska's first Level II Trauma Center – first receiving verification in 1999.
Level II, Pediatric Trauma Center (ANMC hospital) – verified in 2018 as a Level II Pediatric Trauma Center by the Verification Review Committee (VRC), an ad hoc committee of the Committee on Trauma (COT) of the American College of Surgeons (ACS).