Sen. Josh Revak of Anchorage was cited for having an open container of an alcoholic beverage in his vehicle, which was stopped by Alaska State Troopers on the Sterling Highway.
The official statement from Alaska State Troopers is as follows: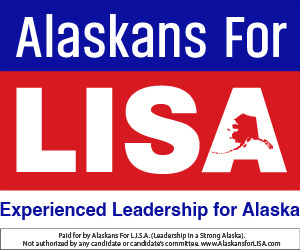 "On August 18, 2021 at approximately 1322 hours, an Alaska State Trooper initiated a traffic stop on a Ford SUV near mile 76.5 of the Sterling Highway after radar detected the vehicle traveling 66 miles per hour in a 55 miles per hour zone. The Ford SUV was occupied by two adult males, including the driver 40-year-old Anchorage resident Joshua Revak. During the course of the traffic stop an open container of beer was located in the center console of the SUV between the two occupants. Troopers observed no signs of impairment from the driver. The driver was issued a single citation without incident under AS28.35.029, Open Container Of Alcoholic Beverage, with an optional court date in Kenai Traffic Court. At no point during the traffic stop did the driver identify himself as a legislator, and the Soldotna-based Troopers were not aware that he was an elected official. It is not uncommon for a Trooper to issue only one citation during a traffic stop, and the citations issued depend on a variety of circumstances including the Troopers' discretion."
Revak has a DUI on his record from many years go, but has said in public he does not drink any longer. The court date has been set for Oct. 27 in Kenai. The offense carries a $200 fine.
Sources say that in the vehicle with him was Sen. Scott Kawasaki, and that the two were ride-sharing to the education day event at the fundraiser that helps preserve the Kenai River for future generations of fishers. The beer belonged to Kawasaki, and Revak said he did not know it was a beer in the container.
"It could have been an energy drink," Revak said. "I haven't drank in over seven years," he said, when reached after this story was posted. "He never took a drink the whole way down. He had it when he got in the car, and there wasn't a trash container, so he put it in the console."
Other people who attended the event said the troopers pulled a lot of people over that day.
In a strange twist, the trooper who pulled Revak over was arrested last week for sexual abuse of minors.