BIG KENAI STAKEHOLDER GROUP SAYS 'NO THANKS' 
The first fisheries task force set up by Gov. Bill Walker under Administrative Order 295 was the one he'd already convened informally and somewhat secretly: The Cook Inlet Salmon Advisory Task Force. It had met twice this spring in Anchorage and another meeting is scheduled for Thursday, although the upcoming meeting may have been cancelled.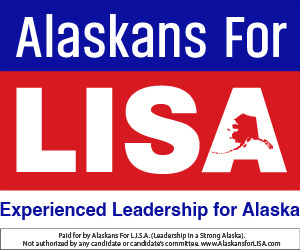 The ink had barely dried on AO 295, when the Kenai River Sportsfishing Association pulled out of the task force yesterday.
"KRSA had participated in two introductory meetings to date with other representatives from user groups of Upper Cook Inlet.
With no clear vision, problem statement or stated objectives and concern that any work product could be viewed as being political, the best course of action for us now is to withdraw from this process," said Ricky Gease, executive director of the Kenai River Sportsfishing association.
"Perhaps if there is another task force impaneled through the Alaska Board of Fisheries next year, we will consider participation at that time," Gease said.
In early May, the governor had invited a group that included Dave Martin, Upper Cook Inlet Drift Association; Ian Pitzman, Upper Cook Inlet Drift Association; Eric Heubsch, Upper Cook Inlet Drift Association; Paul Shadura, set gillnet; Brian Gabriel, Mayor, City of Kenai; Jim Sykes, Mat-Su Borough Fish and Wildlife Commission; Andy Couch, Mat-Su Borough Fish and Wildlife Commission; Ricky Gease, Kenai River Sportfishing Association; Andy Hall, Kenai Peninsula Fishermen's Association; Paul Dale, Snug Harbor Seafoods; Duncan Fields, Kodiak Salmon Work Group; Paul Michelsohn, sport fisherman; Richard Porter, Knik Tribal Council; Eric Loomis, Kenai River Professional Guides Association; and Charlie Pierce, Mayor, Kenai Peninsula Borough.
They met in the Governor's Anchorage office, and later met at the Dena'ina Convention Center in Anchorage with facilitators brought in from Professional Growth Systems, an Anchorage consulting firm.
The Governor's Office said the goal of the task force is to "establish common understanding and areas of agreement between individuals or groups representing the Upper Cook Inlet salmon fishery. The end result is to provide the Governor written observations and/or recommendations to improve management of the Upper Cook Inlet salmon fishery in the best interest of the commercial, personal use, subsistence, and sportfish users through legislative, regulatory, and/or administrative change."
That, some say, is a coffee klatch. And right now, it's fishing season and the only coffee fishers are looking for is in a thermos out on the fishing grounds.
[Read: Something fishy? Another fish task force set up]
Without the Kenai River sports fishing stakeholder at the table, the task force has become weighted toward commercial interests.