Nebraska Attorney General Doug Peterson said on Thursday he will take no legal action against doctors who prescribe two off-label drugs to treat or prevent Covid-19, as long as doctors get patients to sign an informed consent release and don't also break any laws while in the process of treating patients for Covid.
Ivermectin, a drug used to treat parasites, is now being used increasingly for Covid, and hydroxychloroquine, a malaria drug, have become a flashpoint of controversy, with some calling the drugs helpful, while others mocking their use. Many doctors will not prescribe the drugs, while many people who have recovered from Covid credit the medications for their ability to overcome the virus.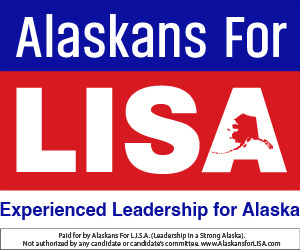 Ivermectin is used worldwide for humans, but the liberal intelligensia has branded it "horse medicine," as it is used widely in the U.S. to treat horses that have parasites. Conservatives have been more open to the use of the medications, and former President Donald Trump was treated with hydroxychloroquine when he got Covid-19 last year.
In a memo to Nebraska's Health and Human Services chief executive, Peterson wrote that consumers and health care providers continue to be inundated with information and opinions regarding Covid-19 treatment and prevention. He noted that the sheer volume of conflicting information and demands from the public informed the need to make a decision about whether doctors could prescribe these repurposed uses for the two medications.
"After receiving your question and conducting our investigation, we have found significant controversy and suspect information about potential COVID-19 treatments. A striking example features one of the world's most prestigious medical journals—the Lancet. In the middle of the COVID-19 pandemic, the Lancet published a paper denoun- cing hydroxychloroquine as dangerous? Yet the reported statistics were so flawed that journalists and outside researchers immediately began raising concerns. Then after one of the authors refused to provide the analyzed data, the paper was retracted, but not before many countries stopped using hydroxychloroquine and trials were cancelled or interrupted. The Lancet's own editor in chief admitted that the paper was a 'fabrication,' 'a monumental fraud,' and 'a shocking example' of research misconduct in the middle of a global health emergency," Peterson wrote in his advisory opinion to the State.
Peterson noted that his opinion applies only to repurposing of ivermectin and hydroxycholorquine for unconventional uses for Covid treatment, but he also said other drugs might prove to show promise for treating Covid, and he might rule on those at another time.
"But in doing so, we do not mean to rule out the possibility that other off-label drugs might show promise—either now or in the future—as a prophylaxis or treatment against COVID-19. Also, because our investigation has revealed that physicians who currently use hydroxychloroquine for COVID-19 do so as either a prophylaxis or an early treatment for outpatients (as opposed to a late treatment in hospitalized patients), we will confine our consideration of hydroxychloroquine to those two uses.
"In addition, we note that there are treatment options the FDA has approved, either through an Emergency Use Authorization ("EUA") or through the regular FDA drug—approval process, for COVID-19 prophylaxis or treatment. These include monoclonal antibodies, vaccines, and remdesivir. We do not take any position on those options because they are outside the scope of the question asked," Peterson wrote.
"In the end, as we explain below, we find that the available data does not justify filing disciplinary actions against physicians simply because they prescribe ivermectin or hydroxychloroquine to prevent or treat COVID-19. If, on the other hand, healthcare pro- viders neglect to obtain informed consent, deceive their patients, prescribe excessively high doses, fail to check for contraindications, or engage in other misconduct, they might be subject to discipline. But based on the evidence that currently exists, the mere fact of prescribing ivermectin or hydroxychloroquine for COVID-19 will not result in our office filing disciplinary actions. While ourterminology throughout this opinion focuses on physi- cians prescribing these medicines, what we conclude necessarily applies to other licen-
sed healthcare professionals who prescribe, participate in, or othewvise assist with a treat- ment plan utilizing these medications," Peterson wrote.
Hundreds of Alaskans are now ordering these drugs through doctors providing telemedicine services at Frontline Covid Critical Care Alliance in Florida, a group offering off-label use of these medications and a pantry of supplements, such as quercetin, zinc, vitamin D, and vitamin C, in an effort to help people boost their immunity.
Read the attorney general's opinion below: