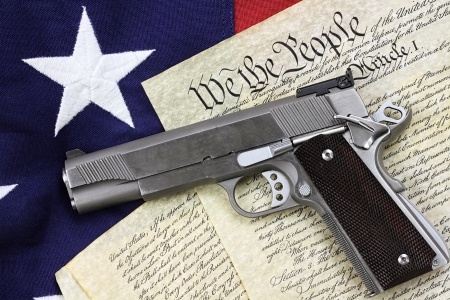 It always is disappointing when Republicans, who supposedly belong to a party that believes in defending constitutional rights, confirm people for high office who have situational views of those same rights.
The latest jolt came Wednesday with the 70-30 confirmation of Merrick Garland as attorney general, handing the reins of the Justice Department to a longtime federal appellate judge who over the years has voted at least four times to curtail gun rights.
Twenty Republican senators – including Alaska's Republican Sen. Lisa Murkowski – joined Democrats in approving President Joe Biden's pick for the nation's top cop post. Sen. Dan Sullivan was a "no" vote.
During his confirmation hearing, Garland pleaded ignorance of important gun control issues. With a straight face, he told senators he is uninformed about gun policy and could not say whether Biden unilaterally could deny gun sales by permanently delaying background checks. Using the same rationale, he said he did not know whether Biden could ban the sale of popular rifles such as AR-15s.
That from a man who will be advising Biden's administration, the most anti-gun in recent memory.
As we mentioned before, Merrick, appointed by Bill Clinton to the U.S. Court of Appeals for the Washington, D.C, Circuit, knew enough to vote at least four times against gun rights.
In 2000, he voted to allow the FBI to retain National Instant Criminal Background Check System background check records in direct contradiction of federal law. Retention of those records would create a de facto gun registration list, also banned by federal law.
In 2012, Garland voted to allow the prosecution – with a 30-year mandatory minimum sentence, no less – of automatic firearms offenses without proof the accused knew the weapon was automatic.
Surely the GOP senators knew all that, but voted for him anyway.
Disappointing.