Sen. Lisa Murkowski will be on the "Aye" side of the aisle on Monday, during the confirmation hearings for Amy Coney Barrett for the Supreme Court.
Barrett is President Trump's nominee to replace the late Justice Ruth Bader Ginsburg.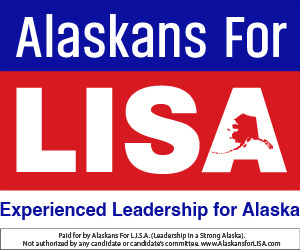 Murkowski on Friday voted against proceeding with the confirmation vote, but on Saturday said that since the vote is going forward, she will commit to confirming Barrett.
The "No-Yes" vote had been rumored for several days in political circles.
On Sunday, the Senate will take a procedural vote on the nomination to overcome a filibuster from the Democrats. She will vote against proceeding once again on that vote, she said. But the final vote is Monday.