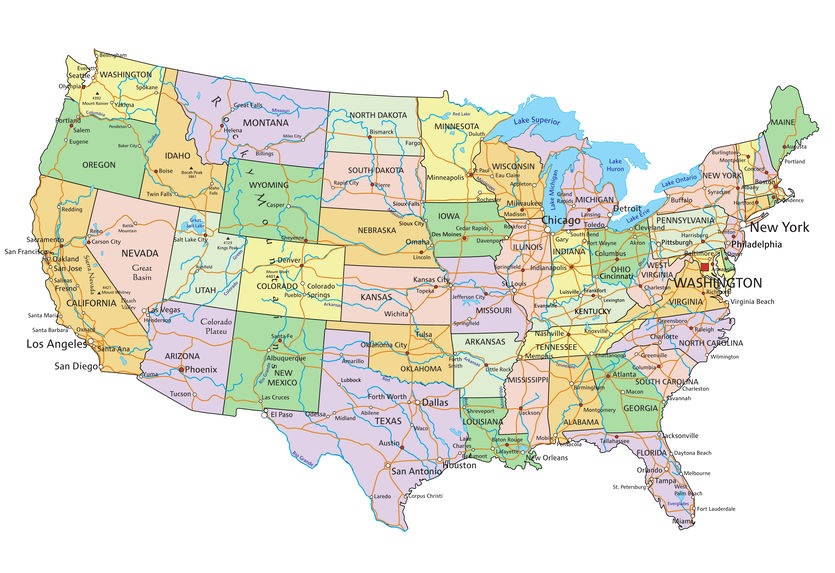 According to the latest count published by media giants Google, New York Times and NBC, candidate Joe Biden now has over 77.1 million votes, and President Donald Trump lags at 72 million votes in the race for the White House.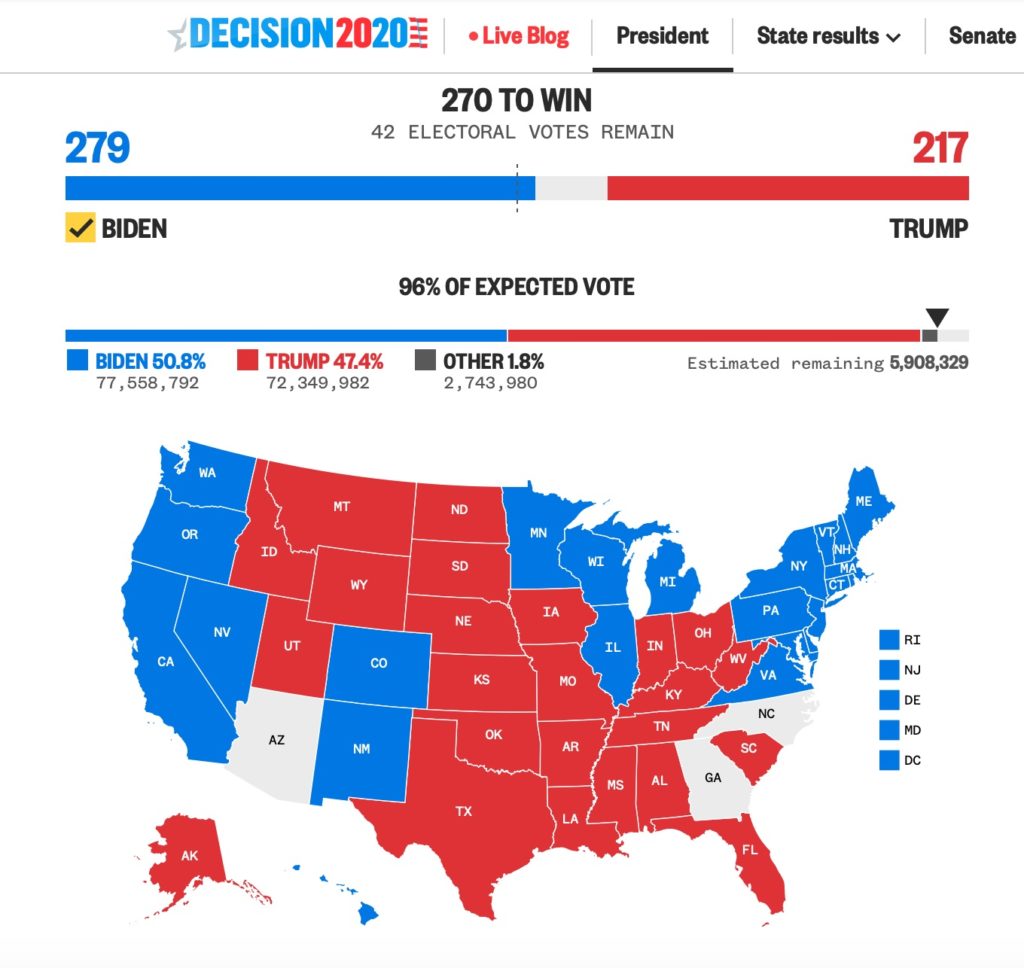 If the Big Tech/Big Media reporting is correct, that means more than 149 million citizens — or 97 percent of eligible voters — cast their ballots in the presidential election.
The U.S. Census reported that in 2018, there were 153 million registered voters who were eligible to cast ballots. If that number is still accurate after two years, 149 million of them voting is either a remarkable sign of civic engagement or fraud.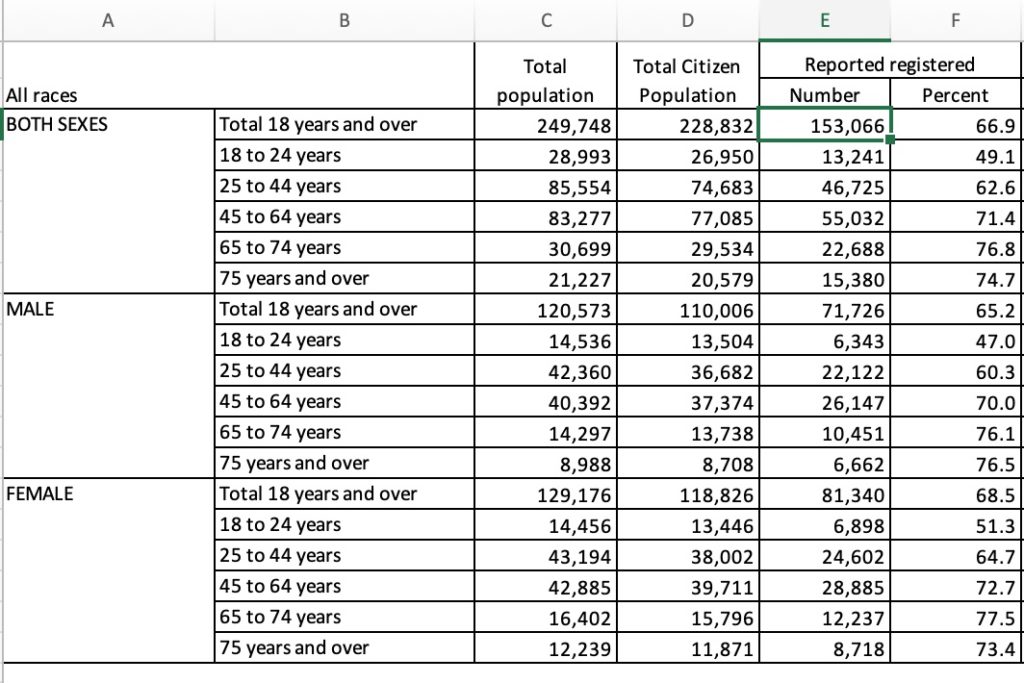 Other media are reporting that the number who voted this year is is even higher. According to Bloomberg, 161 million voted in the presidential election, putting the turnout at 105 percent of the 2018 number of eligible voters.
Looking back in time, Pew Research reported that in the last General Election, November 2016, about 157.6 million were registered to vote, citing to Census Bureau estimates.
The Associated Press that year reported Hillary Clinton received 65.8 million votes, and Donald Trump received 62.9 million votes. Other votes were spread among third party candidates. The Election Project reports that 136,753,936 ballots were cast that year for the nation's highest office.