Jeanne Devon, Communications Director of the Alaska Democratic Party, announced her departure from the position she has held since 2018.
She came to the role as the author of The Mudflats blog, and Press Secretary for the Alaska Senate Democrats.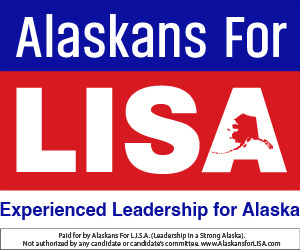 "ADP is thrilled to announce that Matthew Beck, who has been writing The Blue Alaskan blog since 2020 will be stepping up to take on the role of Communications Director. He has already onboarded and will be ready to take the reins when Devon departs on May 13," the Alaska Democratic Party wrote.
The party provided no other background information on Beck, other than to say:
"There couldn't possibly be a better person to fill this critical position in the ADP staff," said Lindsay Kavanaugh. "Matthew has proven for the last two years that he has the chops, the talent, and the values that will serve him well in this role. Sometimes in Alaska we think that we have to settle, or to compromise our values. He knows and understands that we are proud to be Democrats and that our values mean something. Alaska is becoming more blue, more diverse, and his outstanding work at The Blue Alaskan exemplifies this."
"I have absolutely loved my time at ADP," said Jeanne Devon. "Working to inform Alaskans, elect Democrats, and promote our values has been both a privilege and an honor. But Matt taking the position is a huge win for Democrats across the state. He is passionate, dedicated, and like me started off as an anonymous blogger who worked on a volunteer basis for years – not because of money, but because of genuine commitment and caring about the people of Alaska. That's what we need more of. I'm excited to see him make this role his own, and light a fire under Democrats as we head into the critical and unprecedented election season of 2022. And to everyone in the true-blue political circle I have been proud to call home since 2008, I thank you for your support from the bottom of my heart."
The Blue Alaskan has been operating anonymously for two years, providing Democrat operatives talking points and deep state information. It is aligned with the Anchorage Press, which often reprints its stories.