"Maurice," is a gay-themed romance novel, considered mediocre by literary standards, by author E. M. Forster. It was published posthumously. "2020" is a collection of poetry by poet Louise Gluck that won the Nobel Prize.
An Anchorage man, River Ramuglia used his three minutes at the podium on Tuesday night to rage at the Anchorage Assembly because these two books are not in the Loussac Library collection.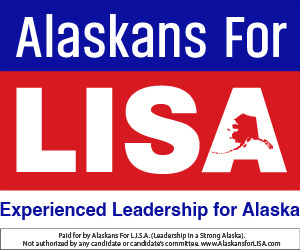 The Gluck poetry collection is available in the library's collection of e-books. The Forster novel is available at the UAA library, but is not in the Anchorage Public Library stacks. It is widely available online as a free download, however, all over the internet.
The two books, according to Ramuglia, saved his life as a gay man. He threw his copies down and called them his "carcass."
Assemblyman Chris Constant was aghast, and agreed with Ramuglia that the Forster gay romance novel should be in the library.
The man also demanded that the Bronson Administration allow him to interview the nominee for library director. Watch his testimony: