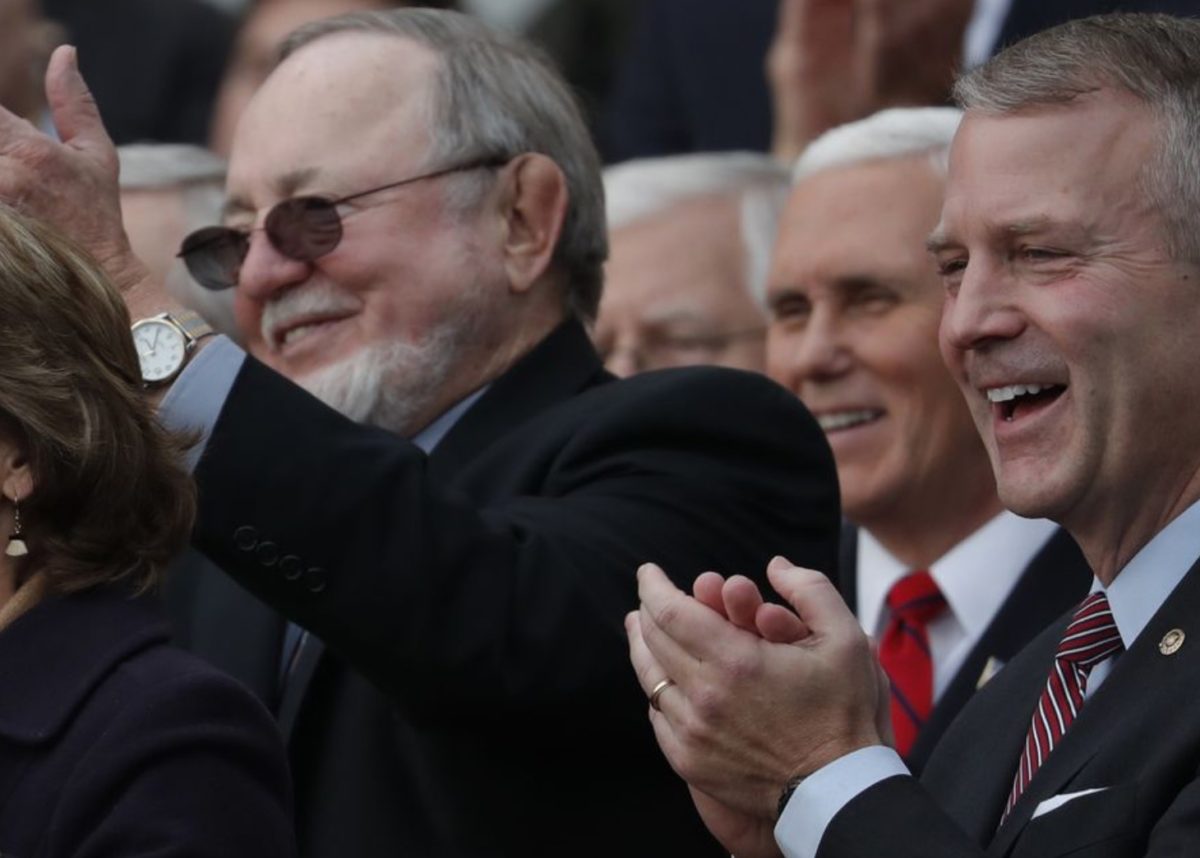 Another 21,000 ballots were counted and posted on the Division of Elections website after 11:30 pm on Tuesday.
263,645 ballots have been counted. While Ballot Measure 2 lost some more ground, Rep. Mel Gillis in District 25 saw his lead disappear to Indie-Democrat Calvin Schrage.
Here's where some of the races stand as of midnight, Nov. 10:
Ballot Measure 1 is losing 60.70% to 39.30%. Earlier in the night it was 61.58% to 38.42%. This is the measure that would increase taxes on oil. The proponents would need to get 75 of the remaining vote to win, and 25 percent of the remaining vote is Republican.
Ballot Measure 2 is losing with 47.51% for and 52.49% against. Earlier in the night, it was 46.69-53.31%. In other words, the "no" side is slipping.
This is the measure that would scramble Alaska elections into a ranked-choice system and jungle primary.
---
Biden / Harris had 64,246 on election night, now at 102,080 votes, 38.91%
Trump / Pence had 118,844 on election night, now at 148,624 votes, 56.65%
Of note, in 2016, Hillary Clinton received 36.55% of the vote, and Donald Trump received 51.28% in the final count of the 318,608 votes counted. In 2020, Trump is doing even better in Alaska than he did four years ago.
---
Al Gross had 61,364 on election night, now at 97,608, 37.45%.
Sen. Dan Sullivan had 119,174 on election night, now at 149,669, 57.42%.
Of note, this is Sen. Sullivan's first run for reelection. In 2014, he won against one-term incumbent Democrat Sen. Mark Begich, 48-46%.
---
Alyse Galvin had 69,674 on election night, now at 108,269, 41.71%.
Congressman Don Young had 119,999 on election night, now at 150,443, 57.95%.
Of note, in 2016, Steve Lindbeck received 36.02% of the vote and Congressman Don Young received 50.32% of the vote of the 308,198 votes counted. In 2018, Young won 53.08% to Alyse Galvin's 46.50%.
Tonight Galvin needs more than 73 percent of the remaining ballots to win against the Dean of the House.
---
District 1: The race tightened up between Rep. Bart LeBon and Christopher Quist, now is 55-44%, but LeBon is ahead, 3,720 to 2,989.
---
District 4: Republican Keith Kurber vs. Democrat Rep. Grier Hopkins. Hopkins is in the lead 55-44, with 6,006 to 4,781.
---
District 5: Republican challenger Kevin McKinley fell behind Democrat Rep. Adam Wool. Wool leads 53-47, 4,289 to 3,807.
---
District 15: Republican David Nelson leads Democrat Lyn Franks, 51-49, 2,321 to 2,206.
---
District 16: Republican challenger Paul Bauer is losing to Democrat Rep. Ivy Spohnholz; she is ahead 53-40, 3,778 to 2,890.
---
District 21: Democrat Rep. Matt Claman has the lead 61-38, over Lynette Largent. 5,178 to 3,241.
---
District 23: Kathy Henslee, the Republican was leading Democrat Rep. Chris Tuck, but Tuck is now ahead 47-44, 3,231 to 2,976.
---
District 25: Democrat Calvin Schrage has pulled ahead of Republican Rep. Mel Gillis 52-48, 4,316 to 3,936.
---
District 27: Republican Rep. Lance Pruitt still has 61 percent. This district had no votes counted today, so is the same.
---
District 31: Republican Rep. Sarah Vance vs. challenger Kelly Cooper. No votes counted today.
---
Senate Seat B: Republican Rob Myers, 10,169; Marna Sanford, 7,047.
The numbers from earlier in the night at this link: