In a short video released just before the weekend, Kenai Peninsula Mayor Charlie Pierce declared all workers "essential" and said the Kenai Peninsula is open for visitors.
He gave a "shout-out" to the people of Alaska. "We're essential down here. Everyone of us. All of our large businesses, our small businesses, we're all open," Pierce said, as he stood by his truck.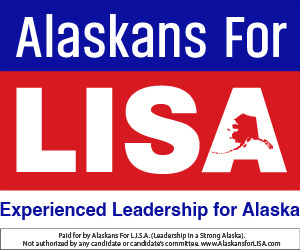 "If you want a place to go, you want a beautiful drive, there's not a prettier drive than going along the Turnagain Arm, and heading south. You get to that sign that says, "Welcome to the Kenai Peninsula, well you are welcome here."
He went on to remind people to practice what they've been taught about social distancing, and hand-washing, but reiterated that Alaskans know how to do that.
Pierce is the first mayor of any Alaska community to get himself on record and to welcome visitors from around the state to get out and enjoy summer with the bold message that "all Alaskan workers are essential."