The former lieutenant governor of Alaska has died. He was 77. He suffered from a heart attack and passed away today, Must Read Alaska has learned.
Mallott was lieutenant governor after running for governor in 2014, winning the Democrat primary, and then making a deal with Bill Walker — Walker would run as governor and Mallott would be his lieutenant.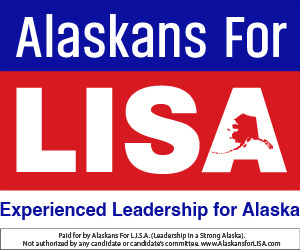 That deal was signed off on by the Alaska Democratic Party, and the two went on to win over incumbent Gov. Sean Parnell in the General Election.
Mallott resigned from office in October of 2018 after reports of inappropriate activities emerged during the final weeks leading up to the general election. Commissioner of Health and Social Services Valerie Davidson was hastily sworn in as lieutenant governor and Walker withdrew from contention for re-election, although his name appeared on the ballot.
Mallott had been the mayor of Yakutat, the mayor of Juneau, the president of the Alaska Federation of Natives and the executive director of the Alaska Permanent Fund. He had served on the Alaska Airlines board and the board of Sealaska Corporation, for which he served as CEO and board chairman.
The story of how he fell from power is still shrouded in secrecy. Gov. Walker, upon announcing Mallott's decision to resign, said the story was Mallott's to tell. It was one that he took to his grave, although there is a young woman somewhere in Alaska who knows the full story.
EARLY YEARS
Mallott was born on April 6, 1943 in Yakutat to J.B. and Emma Mallott. His father was a storekeeper who had a general store in the family home. Mallott spent most of his youth in Yakutat and then graduated from Sheldon Jackson High School, before attending Western Washington State College.
He became mayor of Yakutat at a young age, after the death of his father, who had been mayor. He left college to serve in that role, and then went to work for Gov. Bill Egan. After Egan's defeat in 1966, Mallott returned to Yakutat and served on the city council. He also served as a special assistant to U.S. Sen. Mike Gravel. Upon Egan's reelection in 1970, Mallott went to work for him again in a function that was eventually absorbed into the old  Alaska Department of Community and Regional Affairs when the legislature created the department the following year. Mallott became the department's first commissioner, serving until 1974.