The Juneau Empire announced that 30 percent of subscribers to the physical newspaper will start receiving their newspapers by the U.S. Postal Service. The change is a result of the inability of the newspaper to find carriers for certain neighborhoods. The partnership will ensure more on-time delivery for those on Douglas Island, downtown near Basin Road, and in some neighborhoods "out the road."
The newspaper was an afternoon paper until after 2000, when it switched to becoming a morning paper. Its delivery has been troubled by too few people wanting to pick up routes in the morning. As a consequence, the Postal Service partnership will mean those subscribers will get their news later in the day, said David Rigas, publisher.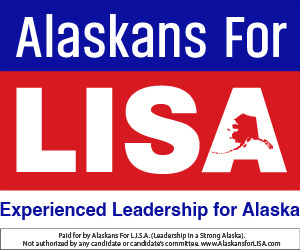 Most newspaper carriers in America are no longer kids on bikes, but adults working routes with their cars. Typically the routes are a second or third job for them. Carriers are not employed by the newspapers but act as independent contractors and may get 10-15 cents for every newspaper delivered.
According to David Rigas, publisher of the Empire, about 30% of subscribers will see a delivery change beginning Jan. 18. He said that the partnership with the United States Postal Service will ensure regular paper delivery to areas where reliable delivery by carriers has been lacking for the newspaper that was founded in 1912.
The paper reported that the move to partial mail delivery comes after a months-long effort to find neighborhood carriers for the Empire, which was purchased from Morris Communications by GateHouse Media in 2017. GateHouse sold its Alaska papers to Sound Publications the next year. The printed edition comes out Tuesday through Friday and Sunday.