John Cox, who has run for U.S. House and State House of Representatives, is now running for State Senate as a Republican. He is challenging Sen. Gary Stevens of Kodiak, Senate Seat P.
Cox lost in the Republican primary to Sarah Vance for House in 2018, in a three-way race. Vance went on to unseat Paul Seaton.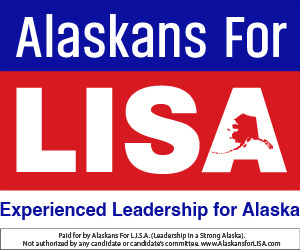 Cox served in the U.S. Navy for 30 years. A professional locksmith, he owns Smokin', a fine cigar and loose tobacco store. Cox was president of the Anchor Point Chamber of Commerce and chairman of Homer Friends of the NRA. He ran for Congress against Congressman Don Young in 2014.
Michael Sheldon, of Petersburg, ran for governor in 2018, and earned just under 3 percent of the vote during the Republican primary.
He is running to unseat Sen. Bert Stedman of Sitka, District R.
Following graduation from Petersburg High School, Sheldon studied to become a mechanic and welder and worked on the Alyeska Pipeline. In 1976, Sheldon returned to Petersburg and purchased a fishing vessel, beginning a career as a commercial fisherman. Sheldon sold his boat in 1998 and worked for the Alaska Marine Highway System. After nearly a decade, he left to pursue a career as a handyman, before running for governor.
Both have been vocal advocates for the statutory calculation of the Permanent Fund dividend.