Inspector General of the United States Department of the Treasury is not happy with Mayor Ethan Berkowitz and his homeless hotel plan, not if it's using CARES Act funds.
A call today with the city ended badly for Mayor Berkowitz and the nine Assembly members who just last night voted to spend $12.5 million of the CARES Act money — which is intended for COVID relief — to complete a $22.5 million deal for four buildings around Anchorage. Those buildings would be used to house street people and treat their drug addiction.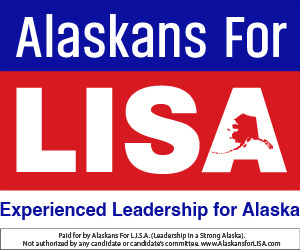 The vote came even though the Assembly knew the Inspector General was wise to the scheme to divert money that is intended to help with rents, mortgages and businesses.
In fact, there is almost no part of AO66 that the federal government agreed with on the phone call.
The municipality cannot use the money to backfill pay for fire and police, for expenditures the municipality already had voted for before COVID hit.
The municipality also cannot spend $1 million on a union project offered by Rep. Zack Fields that would funnel money to union bosses, who would hire people to build trails for the next few weeks. That is not a COVID need.
But the biggest blow was the omnibus plan of Mayor Berkowitz to create a network of services and hotels for vagrants. The feds said the city cannot buy buildings with the COVID money.
This puts the entire AO66 in peril.
It appears the mayor and the liberal Assembly members wanted to move forward quickly and then ask for forgiveness, but Delmar gave them no hope, telling the municipality's attorney Kate Vogel that he, too, is an attorney and can very well read the law.