A referendum application was filed with the Municipal Clerk today to prevent the Berkowitz Administration from using the CARES Act funds to buy four buildings around Anchorage and turn them into services and rooms for Anchorage street people.
The application would put on the April 6 ballot a question to voters to decide whether the action of the Assembly on Aug. 11 will stand.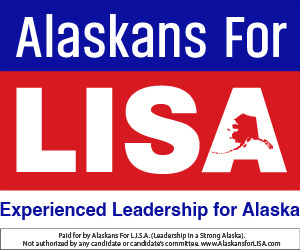 The Wednesday decision took $12.5 million from the CARES Act funds the city received form the federal government through the State of Alaska and would purchase four buildings around town and then roll out services and shelters to be paid for somehow, in ways certainly not disclosed to the public yet. The rest of the $22.5 million for the buildings would come from the sale of ML&P to Chugach Electric.
Former Mayor Dan Sullivan was one of the 10 signatories on the referendum application, which now must be accepted or rejected by the Clerk's Office within 10 days.
If accepted, then the proponents of the repeal of AO66 would have to collect about 7,500 signatures, or 25 percent of the votes cast in the last election.
The group backing the referendum passed the hat last month to raise money from homeowners in various neighborhoods in Rogers Park, College Village, Heather Meadows, Geneva Woods, and Spenard. The effort was coordinated with grassroots participants, many of whom are new to the political process.
The signature collection effort will be conducted by the same group, said a source close to the network of neighbors.
Earlier in the day, the U.S. Inspector General for the U.S. Department of Treasury told the Berkowitz Administration in no uncertain terms that the use of CARES Act money to buy the buildings is not following the intent of the Federal CARES Act, which is intended to help bridge economic hardships felt by homeowners, renters, businesses, and municipalities, but is not intended to solve preexisting problems or pay for projects that have nothing to do with the economic and health crisis resulting from the pandemic.