A bill rider introduced by a California Congressman is aimed squarely at the Pebble Project — and stopping it from moving forward.
Rep. Jared Huffman, a Democrat from Marin County, introduced an amendment to a $1 trillion spending bill that will go to the House floor next week.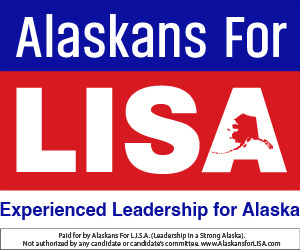 Huffman's amendment, which is all of 23-words long, prohibits the U.S. Army Corps of Engineers from using any funds in the appropriation for completion of the environmental impact statement for the proposed gold and copper mine in Western Alaska. The EIS process is under way right now, with a public comment period that ends July 1 with the Army Corps of Engineers.
The amendment is a form of reverse earmark, whereby Congress can direct or redirect funds to or from specific projects.
Huffman is an environmental lawyer who was employed by the National Resources Defense Council for six years. The NRDC is one of the most well-funded of the anti-Pebble environmental groups in the country and raises significant cash through fighting the Pebble Project.
"As Rep. Huffman formerly worked for the NRDC, we find it surprising that Rep. Huffman wants to circumvent the very NEPA process the NRDC calls the Magna Carta of environmental law. This is bad public policy and it should be summarily rejected," Pebble Project said in a statement.
Huffman is the same congressman who sponsored legislation to put a padlock back on the Arctic, through his H.R. 1146, the Arctic Cultural and Coastal Plain Protection Act, which would repeal President Trump's 2017 tax law that finally allowed drilling in ANWR, the Arctic National Wildlife Refuge's Coastal Plain, sometimes called the 1002 Area.
The House Rules Committee took up the appropriation package, H.R. 2740, on Monday and continues its consideration of it at 3 pm on Tuesday, June 11 with testimony from amendment witnesses.