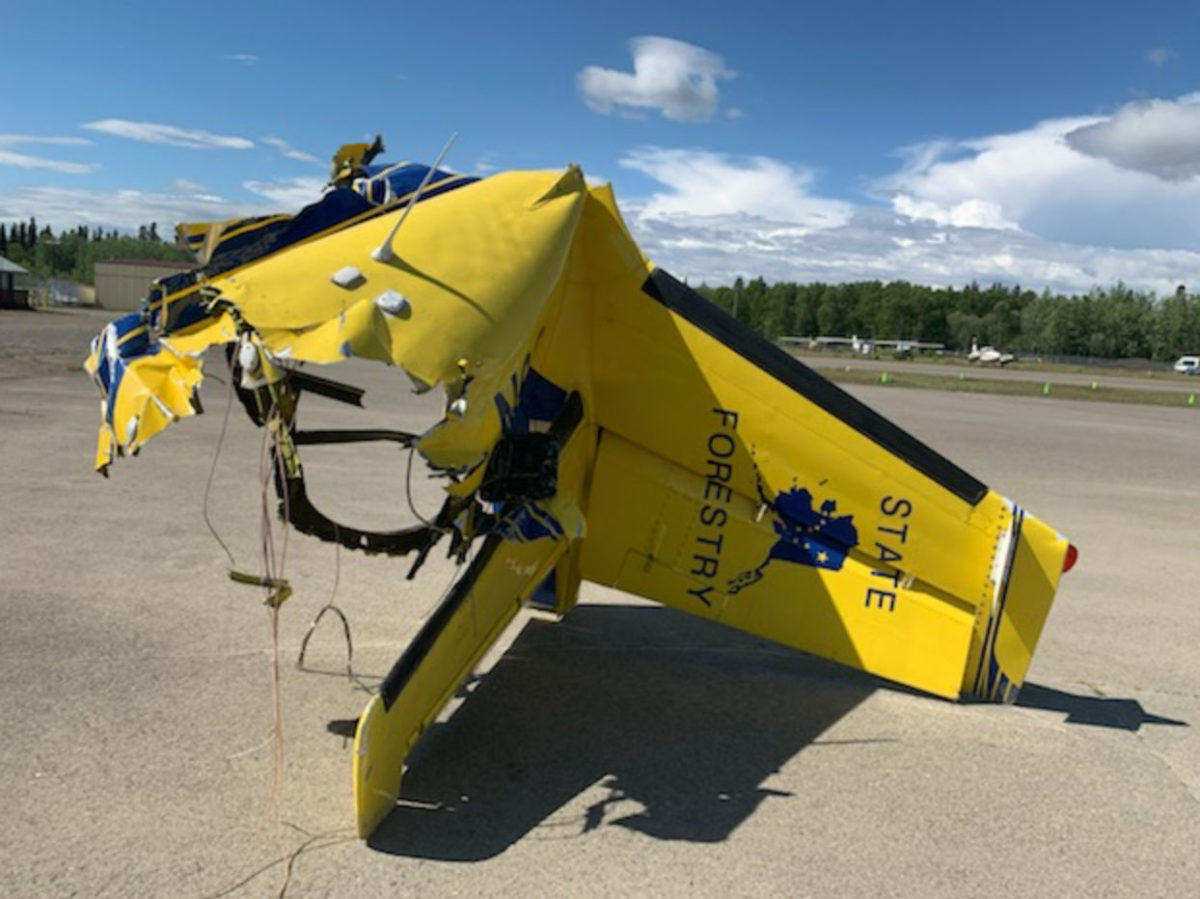 PHOTOS FROM ANIAK WRECKAGE HAS PILOTS ASKING WHY
Four Division of Forestry employees were injured in a plane crash in the Western Alaska village of Aniak last Thursday afternoon, May 28. All were treated in an Anchorage hospital and the injuries of three of the passengers were considered serious, but not life-threatening.
But how the Division of Forestry plane crashed into the water shortly after takeoff from Aniak's air strip is a mystery. More photos of the plane were released to Must Read Alaska today, as the aviation community is speculating whether the wrong type of fuel was used when the plane was fueled up in Aniak.
The plane is a state-owned Aero Commander 500 Shrike, which has a piston engine and does not run on typical kerosene jet fuel. That could explain why the aircraft lost power just one mile from the airport after takeoff, pilots have told MRAK.
The plane, owned and operated by the Division of Forestry, was transporting emergency firefighters from two western Alaska villages to support initial attack responses for the Kenai/Kodiak Area Forestry station. Their destination was Soldotna.
The National Transportation Safety Board is investigating the crash.