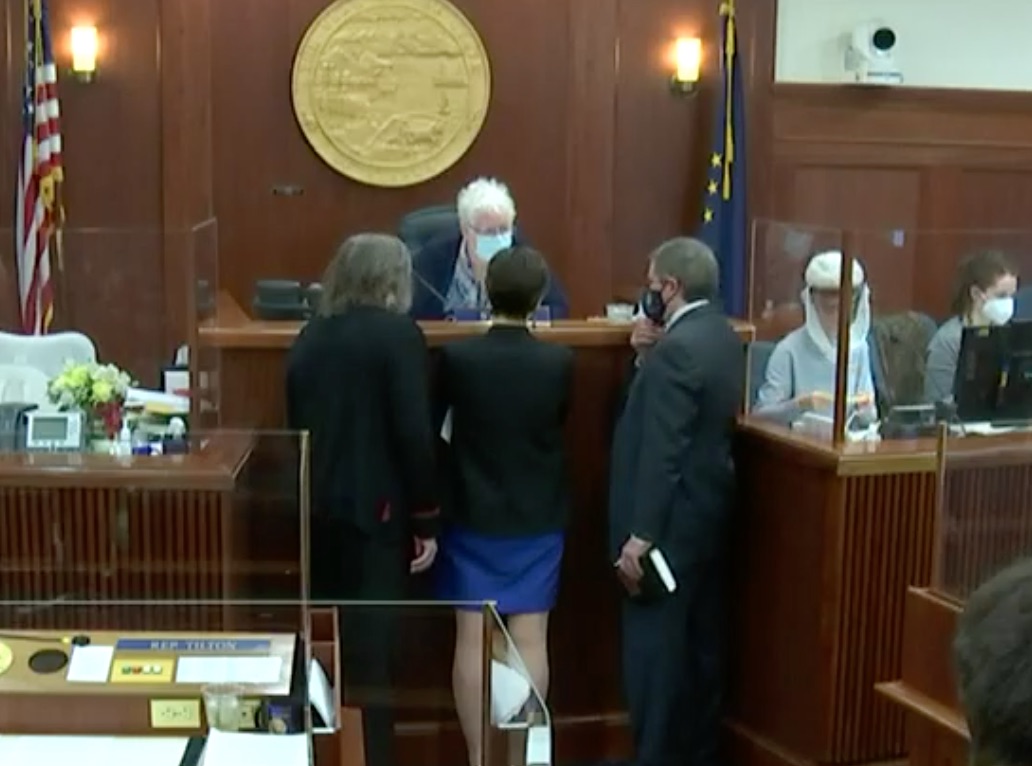 The Alaska House of Representatives disintegrated into chaos today after Rep. Sarah Vance of Homer asked the body to approve a "Sense of the House" regarding the treatment of other members.
"I move a Sense of the House regarding comments … that brought discredit upon the House of Representatives, and that no member should be objectified on the House floor and no such comments be again be uttered on the House floor," Vance said. She asked for unanimous consent.
She was referring to comment made by Rep. Zack Fields last week, when he stated during "special orders" that Rep. Sara Rasmussen was a traffic hazard in her district when she wore short skirts and that for her birthday he would be supplying her with sweatpants to wear in her district.
Neither Fields nor Rasmussen were present for Wednesday's floor session, as both were in quarantine for possible Covid-19 exposure.
House Speaker Louise Stutes called for an "at ease" to consult with former House Speaker Bryce Edgmon and other lawmakers at length. The at-ease went on for several minutes, before Stutes referred Vance's "sense of the House" to a committee — Community and Regional Affairs — where Stutes presumably could put it to death.
Fields, a hardline Democrat from downtown Anchorage, is a member of Stutes' caucus and his crass remarks about Rasmussen's body in the House Chambers has raised the ire of several women in the Democrat and Republican caucuses.
Fields is powerful because he is the one who courted Republican Kelly Merrick over to the Democrat side, and put Stutes in as Speaker.
Get your Fields-approved Sweatpants at Must Read Alaska's store.
There were several awkward pauses. Rep. David Eastman of Wasilla objected to the motion being referred to committee, and Stutes again called another "at ease," until she eventually called for the House to stand in recess until 4 pm.