The Alaska House Committee on Committees on Monday voted to remove Rep. David Eastman of Wasilla from all of his committee assignments. But in the end, the attempt to remove him was unsuccessful because Eastman knew the rules and there were not enough votes to complete the removal.
Eastman has been under attack by the leftists in the House for attending the Jan. 6, 2021 Trump rally in Washington, D.C. Although he did not enter the U.S. Capitol on that day, his presence in the nation's capital, and his association with the para-militia group called Oath Keepers, have caused him to become a target by Democrats, who control the House. He has also attended various events dedicated to election integrity and is a thorn in the side of Democrats in general. He also doesn't work well with his fellow Republicans, and has few allies in the Legislature.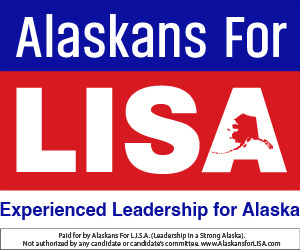 The move to remove him from committees would have affected his standing in Rules, Judiciary, State Affairs, Ways and Means, and Ethics, where he serves as an alternate. It also would have cost him one legislative aide position, thereby reducing his voice.
After the report from the committee was read to the House floor, Eastman rose and objected to being removed from the Ethics Committee, saying that by the House's own rules, removal from the Ethics Committee requires a separate vote of the entire body, not just the Committee on Committees.
The House quickly went into an at-ease, while next steps were determined. The dais, where Stutes presides, was crowded by the Democrats' best legislative team, but after a period of time, they decided to table the Committee on Committee's report — it was apparent there were not enough votes in the House to accept it.
Eastman has already been censured in the past by the House for statements he made about abortions and rural women; there are not enough votes in the House to expel him, as some on the left are demanding.
The move came early in Monday's House floor session, just minutes after Eastman had been asked to give the invocation that opens the proceedings.
In the U.S. House, the controlling congressional Democrats recently removed Republican Rep. Marjorie Taylor Greene from her committee assignments last year for her support of Trump, her stance on the election results of 2020, and her defense of Jan. 6 protest participants.