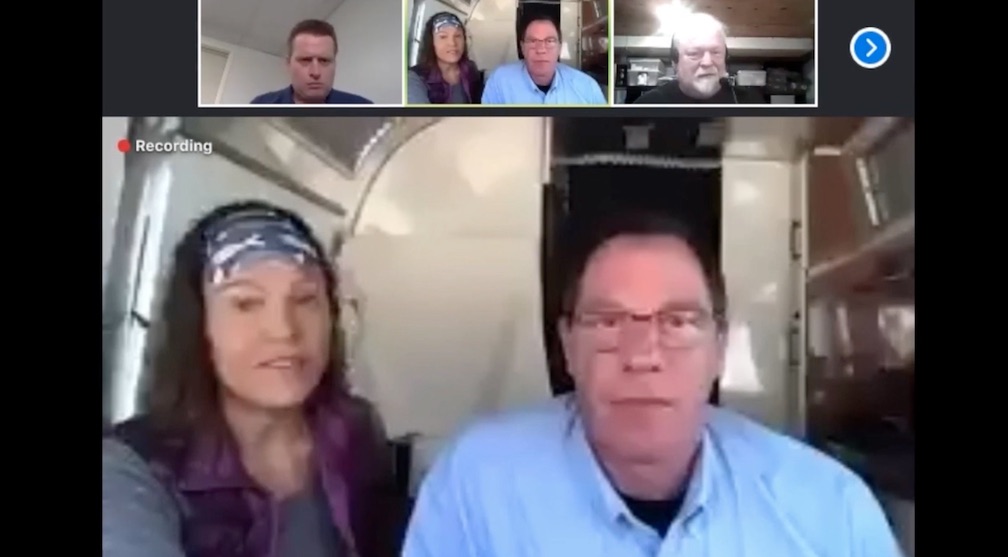 Sen. Dan Sullivan finally took the gloves off this week and called out his Democrat opponent Al Gross for his radical plans to create a government health care plan for all — nationalized medical care.
"After months of trying to hide his well-documented support for Medicare for all, Al Gross was just caught on camera admitting to donors his support for this radical government takeover of healthcare – which would eliminate private, employer, union and even military sponsored healthcare," Sullivan's ad says.
In interviews and on TV, Gross denies his support for Medicare for all, but in closed door fundraisers he admits the truth.
Sullivan's campaign, however, found Zoom meetings where Gross appears to be promoting Medicare for all, and hopes that COVID-19 will have the silver lining of creating such a system. When asked directly if he supports Medicare for all, he said "it's a matter of what you can get through."
Then he explained how COVID-19 could lead to nationalized health care.
"What I'm hoping is that as an aftermath of COVID-19, and having so many people on Medicaid, that they will finally understand that they need to come up with that."
Medicare for all would slash reimbursements to medical professionals by at least 50 percent, which means doctors, nurses, and technicians would all take a big pay cut.
Now that Gross is not practicing medicine as much, this won't affect him or his family's bank account. He has told reporters that while only working 3-4 days a week in Juneau as a surgeon, he made over $3 million a year. He left that practice in 2013 after being sued for malpractice.
Today, Gross gets paid as an expert witness by a law firm that defends doctors accused of medical malpractice.
According to his 2019 financial disclosure, he has worked as an expert witness for Hoffman & Blasco LLC in Juneau since January, 2014, shortly after he quit his practice after being sued. That suit was finally settled in 2017.