The 2020 campaign manager for Congressman Don Young has been spotted in various places in Anchorage with Nick Begich III, the Republican who was the 2020 co-chair for the Alaskans for Don Young campaign.
Truman Reed, who worked in Young's office in Washington, D.C., took a leave of absence to run Young's campaign in 2020, and then returned to his position as an aide to Young up until last week, when his resignation became public in Must Read Alaska's newsletter. He wasted no time in moving back to Alaska.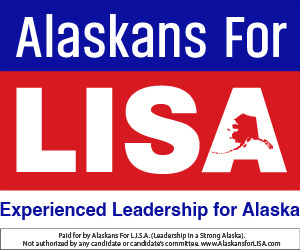 Reed, son of lobbyist Ashley Reed, wasted no time in moving back to Alaska after leaving federal service. Raised in Anchorage, the 27-year-old is a hockey player who played for Providence College in Rhode Island.
Begich is the Republican Begich in the longtime Alaska Begich family. His grandfather, Nicholas Begich, was the congressman for Alaska until his plane disappeared on Oct. 16, 1972. He was declared dead and Don Young became congressman in a special election in 1973 and has served since. Begich, whose uncles are Mark Begich and Tom Begich, has talked to people about his interest in running for Congress. An angel investor and business owner, he lives with his wife and son in Chugiak and serves on the board of the Alaska Policy Forum. He received an appointment to the U.S. Air Force Academy, graduated from Baylor University and has an MBA from Indiana University.
Congressman Young filed for reelection in April. He is Dean of the House, and the member who has served the longest time of any Republican in the House in American history.
(Shown above, Nicholas Begich III)