Charles Sadler, who has been on the lam since walking away from a halfway house in mid-February, was back in the assault and robbery business on Friday, according to police, who searched for him and arrested him after he brandished a weapon, struck a man, and stole his bike and his cell phone.
Sadler is 19 years old. Last year, he was arrested for armed robbery after following a man into his garage and firing shots while attempting to rob the man.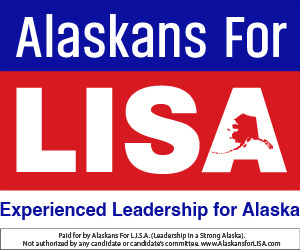 On Friday, he was said to be on the 400 block of Turpin Street in East Anchorage, where he was meeting someone who was trying to sell a cell phone through Craigslist.
The victim had received a text from someone he thought was a buyer, and arrived by bicycle at the agreed upon address. As he reached into his pocket to retrieve the phone, he was struck on the face by a man identified as Sadler, who also pulled a gun on him during the assault.
The victim's glasses were broken, and as he ran off to call for help, Sadler allegedly stole the bike and fled. Police searched the area and found Sadler on the 300 block of Donna Drive. He was identified as the perpetrator and a gun was found nearby.
Sadler is charged with Robbery I, Assault III, Assault IV, Misconduct Involving a Weapon III, Theft III, and Criminal Mischief V.  He also had an outstanding felony warrant for Escape.
Read our original story about Sadler's arrest in October for armed robbery in the Fairview neighborhood, his assignment to the Cordova Center halfway house, and his escape.