Travelers to Alaska can take a test for COVID-19 before they come to Alaska, and if they have are cleared by the test as much as 72 hours before travel, they won't need to self-quarantine for 14 days when they come to Alaska. The change was announced by the governor today during his evening press conference on the COVID-19 pandemic. The new rule will take place on June 5.
The travel restrictions appear to apply mainly to air travel at this time. Contracted workers will greet planes coming into Anchorage, Fairbanks, Juneau, Sitka, Ketchikan, and Wrangell/Petersburg, to ensure they are observing the protocols. These workers will take a look at testing paperwork for those arriving.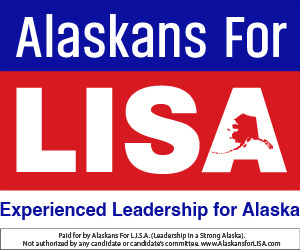 The travel quarantine that has been in effect, where incoming travelers must self-isolate for 14 days, has been extended to June 5. The order was originally set to expire June 2.
Gov. Mike Dunleavy said that the low number of cases of COVID-19 in the state was in large part because of the state quarantine mandate. The details of the new mandate for incoming travelers are being worked out, he said.
Dunleavy said he is encouraging all travelers coming to Alaska get tested in the 72 hours before they board a plane and have their test results with them when they travel into the state.