In a new podcast that Gov. Mike Dunleavy launched on Wednesday, he warned Alaskans to do what they can to avoid getting sick or hurt, because Alaska's hospitals are getting maxed out.
"If you get hurt or you get sick and you would normally go to the hospital expecting a certain level of care, you may not get it," Dunleavy said. Hospital workers are getting burned out, and some are quitting the field. Waiting times can be long and at times people may find they are simply turned away because the wait times are so long.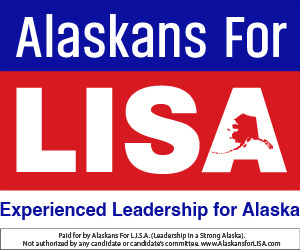 His message to Alaskans is to play it safe, and to also consider getting the Covid-19 vaccine, if they haven't already.
"With this Delta variant that has been ripping across the world and has found its way to Alaska," more people with the virulent variant are ending up in the hospital, and that is adding to the usual things that send people, such as broken bones and injuries from activities like four-wheeling."
You can listen to the governor's podcast, which is about five minutes long, at this link, or below: