Major media outlets reported Thursday that President Joe Biden will sign an executive order today requiring all federal workers be vaccinated against Covid-19, with no option of being regularly tested to opt out, according to a "six pillar plan" his administration is rolling out. The plan was leaked to CNN, which said the order will extend to all contractors that have business with the federal government.
During speech laying out his new vaccine mandate expansion, Biden will say that the federal government should be a model for other employers and he will praise those businesses that already have a mandate in place. The address to Americans is scheduled for 1 pm Alaska Daylight Time.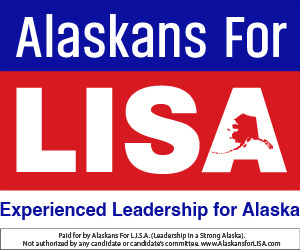 Already, the Department of Defense, the Department of Veterans Affairs, Indian Health Service and National Institutes of Health have mandates covering 2.5 million federal workers.
A White House official told CNN that the six pillars of Biden's plan include: vaccinating the unvaccinated; further protecting the vaccinated through booster shots; keeping schools open; increasing testing and requiring masks; protecting the economic recovery; and improving care for those with Covid-19. It's unclear if his order will include a national mask mandate.
The U.S. is following the lead of Australia, where the chief health officer said that contact tracing, determining who has been in contact with the virus, is part of the "New World Order."
Premier Gladys Berejiklian told unvaccinated Aussies, "You have been warned!" and ordered indefinite lockdowns of those who are unvaccinated, while the vaccinated will be granted slightly more freedom. Once 70 percent of adults have been vaccinated against Covid-19, those Australians who took the jab will be able to have five people in their homes — if all present are fully vaccinated.