The chief of staff to Mayor Dave Bronson said today that he has resigned from the board of the Alaska Railroad. Craig Campbell was appointed in 2019 to a term that was to extend until Oct. 3, 2024.
Because the railroad is headquartered in Anchorage and is an important part of the Anchorage infrastructure, Campbell asked for an opinion from the Alaska Department of Law, which responded that there could be an ethical conflict, now that Campbell is high ranking in municipal government. He tendered his resignation on June 30.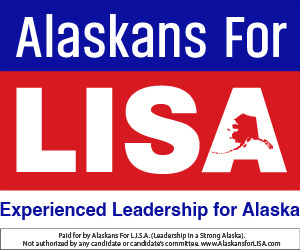 Campbell has 35 years of aerospace experience in the U.S. Air Force and Alaska Air National Guard, culminating as the Adjutant General of the Alaska National Guard. He retired in 2009 at the rank of lieutenant general and became Alaska's 10th lieutenant governor. He has over 15 years of aviation consulting experience, both in the United States and internationally and was president and chief executive officer for Alaska Aerospace for seven years.
The appointment to the Alaska Railroad Board is considered to be one of the most prestigious in the state. Gov. Mike Dunleavy will appoint his replacement.