Nearly 62 percent of Mat-Su schools are in the "green" category, meaning there is low or no transmission of Covid-19 occurring on the campuses.
Another 36 percent of valley schools are in the "yellow" category, which means some classes or the entire campus is in the "mask required" status due to a rise in Covid cases.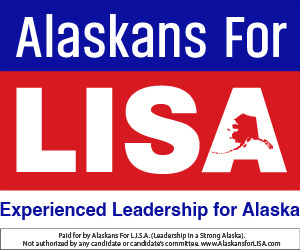 Just one school is currently closed, in the "red" category, due to being a hot spot for the virus.
Earlier this year, the district superintendent Randy Traini decided to use a campus-by-campus method to contain Covid, keep schools open, and retain as much of the normal school year as possible.
Read: No masks for back to school in the Mat-Su
Those 29 "green zone" schools, which include Colony High School, Talkeetna, and Willow, have had no or minimal cases of the virus in the past 14 days. Mat-Su Central School, although it has logged 24 cases of Covid in the campus community, just popped back into the green zone with no cases over the past seven days.
Big Lake Elementary, currently in the yellow zone, has a rule that has students wearing masks in certain classrooms, and strongly advised mask wearing in others, including K-2. Most yellow-zone schools have the same rule.
School administrators are tracking known cases daily, and schools may move between zones and managing their campuses accordingly.
Fronteras Charter School, the Spanish immersion program, is the only school closed in the Mat-Su due to Covid, with a 7-day count of 28 cases. The school has about 300 students who are currently studying at home.
The district offers a data hub that provides a glimpse into how each of the schools is coping with Covid.
Look at the Mat-Su School District's data hub at this link.
Anchorage, Juneau, and other districts are using a one-size-fits-all policy that has children and staff masked indoors and outdoors on the campuses and in school buses.