HER DAD, REP. HALE BOGGS, DIED IN ALASKA CRASH WITH BEGICH
Famed journalist and political commentator Cokie Roberts has died from complications related to breast cancer. She was 75.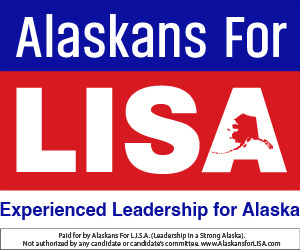 Roberts was the daughter of Congressman Hale Boggs of New Orleans, Louisiana, who along with Congressman Nick Begich of Alaska disappeared when their plane went missing in Alaska on Oct. 16, 1972. The plane was never found.
The two had been traveling from Anchorage to Juneau on congressional business.
She was for many years a voice on NPR, won three Emmys and was inducted into the Broadcasting and Cable Hall of Fame. In 2008, the Library of Congress named her a "Living Legend."
Begich's grandson, Nick Begich III of Chugiak, recalled meeting her at her home in Washington, D.C.
"She was a gracious host and sharp, intelligent, and every word was spoken with intention," Nick Begich III said.
Terry Moran, a national correspondent for ABC, described her as: "Brilliant. Brave. Kind. Hilarious. A fierce patriot. And one of the best human beings I have ever known."
Political reporting was in her DNA — her father was Democratic majority leader in the U.S. House. Her mother, Lindy Boggs, joined the House of Representatives, serving from March 20, 1973 to Jan. 3, 1991. Her older brother Thomas was a wheeling and dealing lobbyist who was credited with pioneering the hiring former members of Congress to lobbying positions.