Today, Anchorage Mayor Dave Bronson selected Cheryl Frasca as the director of the Office of Management and Budget. 
Through her 47-year career working for U.S. Congress, governors, mayors, and state legislators of different parties, Frasca has honed extensive skills dealing with state and city budgets and public administration.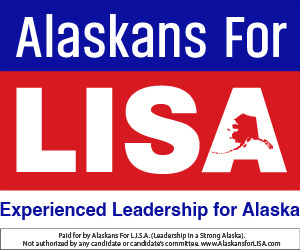 Frasca was previously the OMB director for the Municipality of Anchorage from 2000 to 2002, and 2009 to 2012, and served in the same role for the State of Alaska from 2002 to 2006. She has also worked in the private sector dealing with government relations, fiscal policies, and policy analysis issues.
"Cheryl is one of the top financial minds in the entire state of Alaska," said Mayor Dave Bronson. "I am elated that she has agreed to once again serve the people of Anchorage as we work together to help our great city prosper."
Frasca has a bachelor of political science from California State University Hayward and a Master of Public Administration from the University of Alaska Southeast.