Alaska Senate candidate Kelly Tshibaka is holding a campaign raffle and the winner will have the opportunity to join her at Mar-a-Lago, where she is having a fundraiser with former President Donald Trump on Feb. 10. Tickets are $50 and are found at the campaign fundraising site. The deadline for purchasing a ticket is Jan. 27 at 11:59 pm.
One winner will be chosen by a random drawing on Jan. 28. That person will only be allowed to attend after a background check to ensure the safety and security of the event.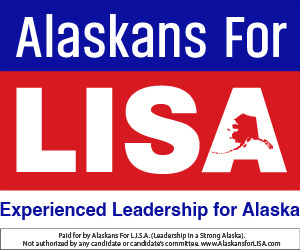 Tshibaka, born and raised in Alaska, is a Republican who has the support of the Alaska Republican Party, is challenging Sen. Lisa Murkowski in this year's election. Murkowski has been sanctioned by the party and asked to not run as a Republican.