Just weeks after U.S. Sen. Dan Sullivan signed a letter requesting that U.S. Attorney General Merrick Garland update him and 43 other senators on a special counsel report on an FBI investigation into Donald Trump campaign ties to Russia, a grand jury has come out with a charge agains a Hillary Clinton campaign attorney.
Special Counsel John Durham was tasked two years ago with reviewing the origins of the Robert Mueller investigation, which focused on President Donald Trump and his supposed ties to Russia. Durham was appointed special counsel in October 2020 to continue his work with greater independence.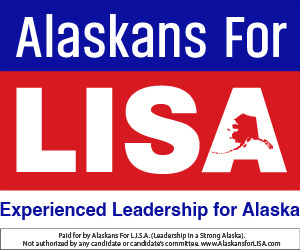 But the tables have turned. Now it's the Hillary Clinton campaign that looks like it was feeding information to the FBI.
Today, in the 26-page indictment, a grand jury charged Washington lawyer Michael Sussmann with lying to the FBI during the early stages of the investigation. A grand jury indictment lists one felony count of making a fall statement to FBI General Counsel James Baker in 2016.
Sussmann denied to Baker that he represented any client as, at the same time, he gave investigators information that linked Trump Tower computers to a bank in Russia.
Sussmann, a lawyer at Perkins Coie, is a frequent attorney for Democratic clients in politics. At the time he passed the information to the FBI's top lawyer, he was on contract with the Hillary Clinton campaign.
"Sussmann lied about the capacity in which he was providing the allegations to the FBI," according to the indictment . "Specifically, Sussmann stated falsely that he was not doing his work on the aforementioned allegations 'for any client,' which led the FBI General Counsel to understand that Sussmann was acting as a good citizen merely passing along information, not as a paid advocate or political operative. In fact … this statement was intentionally false and misleading because, in assembling and conveying these allegations, Sussmann acted on behalf of specific clients, namely, a U.S. technology industry executive at a U.S. internet company, and the Hillary Clinton Presidential Campaign."
Sussmann's attorneys deny the claim.