Four board members of the Palmer Chamber of Commerce were said to have quit the board, and by Sunday morning the chamber board — what was left of it — had reversed the decision to rename Colony Days as the "Braided River Festival."
The backlash had only grown since the announcement was made late last week.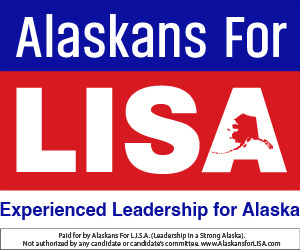 "Today, the Greater Palmer Chamber of Commerce announces the planned Colony Days rebrand will not move forward, following the GPCC Board's unanimous vote over the weekend to revisit the decision.
"The board made an initial decision to rebrand the event based on assumptions that the feedback from a small segment of our membership was enough to make a decision internally," said Ailis Vann, GPCC executive director. "That was a mistake, and we heard it loud and clear. Our attempt to present a full package to everyone at once came across as not being transparent and honest, and that was never the intent. We regret the hurt this controversy has caused our community, and our members."
The name Colony Days will remain, including for the festival scheduled this year on June 10-12.
"We've learned a lot from this process and look forward to moving on and planning a Colony Days celebration the entire community can be proud of," said Vann. "To the hundreds of people who spoke up: we heard you and are sorry. We will do better. The pushback has reminded us of the important role in our community that we and our decisions play and we don't take that lightly."
The GPCC plans to engage with its membership in greater depth on this issue in the coming weeks. Anyone interested in learning more about the chamber, its committees, board, and events is encouraged to visit www.palmerchamber.org.
The organization made no reference as to whether it would change the "Colony Christmas" celebration to "Hometown Holidays," as announced in its rebranding last week. Update: The chamber has said Colony Christmas' name will not be changed either.