Candidate for U.S. Alyse Galvin has filed a lawsuit against the Division of Elections because, although she sought the nomination of the Democratic Party, she wants the Division of Elections to tell voters that she is an independent on the General Election ballots.
The Division has decided that those "independents" who run on the Democrat primary ballot will be labeled as … yes … winners of the Democrat primary.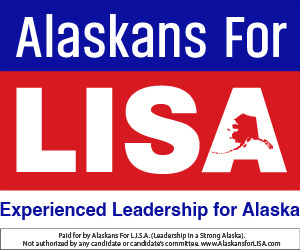 Galvin has not been completely authentic with Alaskans. She has run against Congressman Don Young with the blessing and endorsement of the Democratic Party, and with Democrat resources, donors, and tools, such as ActBlue.
Now she is trying to run away from the party and has filed a lawsuit to force the Division of Elections to sanction her shapeshifting candidacy.
More details as they become available. Related story below.