For now, there will be no joining of University of Alaska, Fairbanks, Anchorage, and Juneau campuses into one entity. Not until at least 2021.
The University of Alaska Board of Regents, in response to a letter from the Northwest Commission on Colleges and Universities accreditation agency, took heed of the warnings of a possible loss of accreditation for the consolidated university.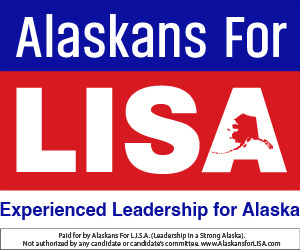 [Read: Accreditor has university system on notice over governance issues]
Just two weeks ago, the Regents had approved the plan by University President Jim Johnsen to take the three universities and combine them in to a single-accredited institution. Johnsen said such a move would lower costs enough to absorb the $70 million in cuts that are being spread out over three years across the university system. The first cut — $25 million — is in the current fiscal year, which started July 1.
But today, the regents cloistered themselves in executive session for two hours before emerging and voting on a new decision, an about-face that stops consolidation efforts until the University of Alaska Fairbanks has secured its accreditation in 2021.
[Read: Why did Anchorage Faculty Senate vote to suspend President Johnsen?]
If there is to be further consideration of consolidation, the regents said they'd want a cost-benefit analysis performed first. The regents plan to hire an accreditation consultant to ensure the university system makes no more unforced errors.