Sarah Palin announced the endorsement of Bikers for Trump Alaska on Wednesday.
"Bikers reflect the independent spirit of Alaska. They're salt of the earth people, and I'm proud to have their endorsement," Palin said. "I'll take an endorsement like this one over the endorsement of establishment elitists any day."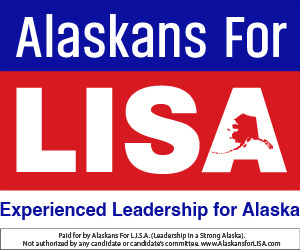 Palin, a former governor of Alaska and former mayor of Wasilla, has also been endorsed by Donald Trump.
"The Alaska Group of Bikers for Trump was thrilled at the announcement and endorsement," Bikers for Trump said in its message. "We've seen your desire for our state and it is our great hope to see you Make Alaska Great Again!"
Last summer, the biker group endorsed Kelly Tshibaka for Senate against Sen. Lisa Murkowski.