France, for the first time in history, has recalled its ambassador to the U.S., a step that is an extreme diplomatic action usually taken against adversaries.
According to the French foreign minister, the move "is justified by the exceptional gravity of the announcements made on 15 September by Australia and the United States."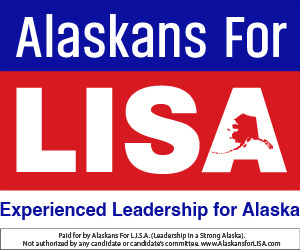 "At the request of the President of the Republic, I am recalling to Paris without delay our ambassadors to the United States and to Australia for consultations, said French Foreign Minister Jean-Yves Le Drian.
"This exceptional decision is justified by the exceptional gravity of the announcements made on 15th September by Australia and the United States," Le Drian said.
"The cancellation of the Attack class submarine program binding Australia and France since 2016, and the announcement of a new partnership with the United States meant to launch studies on a possible future cooperation on nuclear-powered submarines, constitute unacceptable behavior between allies and partners, whose consequences directly affect the vision we have of our alliances, of our partnerships and of the importance of the Indo-Pacific for Europe," Le Drian said on the France Diplomacy official website.
The Biden Administration last week announced a new nuclear submarine partnership with Australia and the U.K. that eliminates an existing partnership between Australia and France. To France, it is a sign that it needs to break from its strategic alliance with the U.K.
"This decision is contrary to the letter and spirit of the cooperation which prevailed between France and Australia, based not only on a relationship of political trust but also the development of a very high-level defence industrial and technological base in Australia," Le Drian wrote.
"The American decision, which leads to the exclusion of a European ally and partner like France from a crucial partnership with Australia at a time when we are facing unprecedented challenges in the Indo-Pacific region, be it over our values or respect for a multilateralism based on the rule of law, signals a lack of consistency which France can only notice and regret," the statement continued.
"With the Joint Communication on Europe's strategy for cooperation in the Indo-Pacific region being published today, France confirms its desire for very ambitious action in that region aimed at maintaining 'freedom of sovereignty' for all. As the only European nation present in the Indo-Pacific, with nearly two million of its nationals and more than 7,000 military personnel, France is a reliable partner which will continue to honour its commitments there, as it has always done."
He called the decision "regrettable" and said it "only heightens the need to raise loud and clear the issue of European strategic autonomy. There is no other credible path for defending our interests and values around the world, including in the Indo-Pacific region."
White House officials said that the Biden Administration would continue to engage with France over the dispute.