'FIXED PERCENTAGE' REQUIREMENT SHOULD NOT BE ENFORCED
Attorney General Kevin Clarkson today issued an opinion on "Alaska Hire" requirements: They are unconstitutional.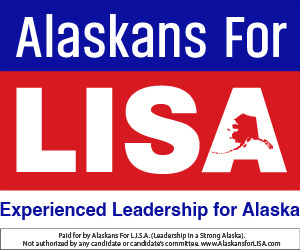 "Simply stated, Alaska Hire requires certain private employers to hire a fixed percentage of qualified Alaskans, or face fines or imprisonment … I have concluded that Alaska Hire violates both the U.S. and Alaska Constitutions, and that the State should stop enforcing its provisions," Clarkson wrote.
"Alaska Hire violates the U.S. Constitution's Privileges and Immunities Clause and the Alaska Constitution's Equal Rights, Opportunities, and Protection Clause ("Equal Protection"). 
Excluding nonresidents in order to economically benefit residents is not a legitimate role for state government, under the federal Privileges and Immunities Clause or Alaska's Equal Protection Clause, he wrote.
Also known as the Comity Clause, the Privileges and Immunities Clause prevents states from treating citizens of other states in a discriminatory manner.
"Both the U.S. Supreme Court and the Alaska Supreme Court have struck down previous versions of Alaska Hire statutes because the State could not provide a legitimate reason justifying discrimination against nonresidents. Because the purpose of AS 36.10.150 is to economically benefit Alaska residents at the expense of nonresidents—and because it is not sufficiently tailored to the problem it seeks to address—the current version of Alaska Hire is unconstitutional and should not be enforced.
The Attorney General plans a briefing with reporters on Friday to expand on his rationale for the decision, which essentially reinforces court decisions decided long ago.
Since statehood, Alaska has enacted three resident hiring preference laws, all referred to as "Alaska Hire."
 In 1960, the State enacted Alaska Hire for public works contracts. This was amended in 1986.
In 1972, the State enacted a second hiring preference for contracts that were "a result of" the State's oil and gas leases. 
"Despite its popularity among some Alaskans, Alaska Hire has not fared well in the courts," Clarkson wrote.
"The U.S. and Alaska Supreme Courts have considered the various iterations of Alaska Hire in three major cases: Hicklin v. Orbeck, Robison v. Francis, and State, By and Through Departments of Transportation and Labor v. Enserch Alaska Construction, Inc.  In each case, the court held that Alaska Hire violated either the U.S. Constitution or the Alaska Constitution.
In Hicklin v. Orbeck, the U.S. Supreme Court held that Alaska Hire violated the Privileges and Immunities Clause of the U.S. Constitution, which essentially restricts States from discriminating against out-of-state residents, because Alaska could not show that nonresidents were a "peculiar source" of the unemployment problem the statute sought to remedy.