In a letter that has "lawsuit" written all over it to Mayor Dave Bronson, Assembly Chairwoman Suzanne LaFrance and Vice Chair Chris Constant have said they do not recognize the legitimacy of the firing of the former chief equity officer.
"It has been well publicized that you decided to terminate Clifford Armstrong III in the position of Chief Equity Officer, and that you have selected for appointment to the position Uluao "Junior" Aurnavae per your October 11 press release. We do not recognize Mr. Armstrong' s dismissal as complete nor valid and are advised by Assembly Counsel that it is not legally complete," the two wrote.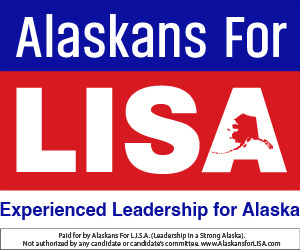 Bronson fired Armstrong, who they moved up from the Lower 48, and replaced him with a member of the Anchorage community who knows the community.
Armstrong has acknowledged on his LinkedIn page that he has been fired. He posted a cartoon of him being fired by three members of the Ku Klux Klan, a clear use of the "race card."
In reality, Bronson, who has been in office for three and a half months has hired three African-Americans and has one Native Alaskan at the most senior levels of his Administration, and he replaced Armstrong with a Pacific Islander.
LaFrance and Constant cited Anchorage Municipal Code section 3.20.1-4OA.1.c., which they passed last year, stating: "'the chief equity officer may be dismissed by the mayor only for cause shown, and only with the concurrence of a majority of the assembly."
But the municipal charter supersedes the ordinance. The charter is the constitutional authority for the city and the writers of the charter never wrote into it that the Assembly could prevent people in the Administration from being fired. The auditor's position is an exception.
"This section was enacted and duly adopted by ordinance A0 2020-7915) and is current. According to the Alaska Supreme Court holding in Municipality of Anchorage of Anchorage Police Dept. Employers Ass'n, 839 P.2d 1030 (Alaska 1992), Alaska courts must presume that Code provision and ordinance are constitutionally valid."
"Furthermore, proceedings of the governing body of a municipality are presumed to have been conducted in accordance with law," they asserted.
"Mr. Armstrong cannot be dismissed unilaterally by the Mayor," they wrote.
Then LaFrance and Constant alleged that "Armstrong is still the Chief Equity Officer of the Municipality. He continues to be employed until there is a showing of cause for his dismissal, communicated to the Assembly, and by majority vote the body concurs with the dismissal."
"Please advise as soon as possible your grounds for cause for Mr. Armstrong' s dismissal, and no later than October 27, 2021. Once received, the matter will be scheduled before the Assembly for its consideration," the two wrote.
According to sources, he had not shown up for work for several weeks.