CHARTER SAYS THEY NEED 8 VOTES; THEY HAD 7
For the sixth time this year, the Anchorage Assembly has extended the current emergency declaration, this time until Jan. 15, 2021. The vote came after two hours of testimony from the public, which went heavily against the plan to extend.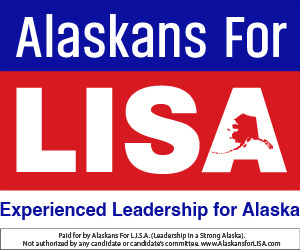 The vote was 7-3, with Assembly members Jamie Allard, Crystal Kennedy and John Weddleton voting against it.
According to the Municipal Charter, which is the city's governing document, the Assembly needs 8 votes to approve an emergency powers declaration. With Austin Quinn-Davidson now serving as acting mayor and unable to vote, the majority came up short — at least according to the charter.
Article II of the Charter subsection (12) says citizens are immune from emergency orders unless affirmed by all votes of the members attending or three fourths of total membership.
Under normal circumstances that would be nine of the 11 members. Previous emergency declarations this year in Anchorage have passed with nine votes. Now, the needed number is 8.
Also according to the charter, there should be a special election to seat an acting mayor, but the same leftwing controlling majority on the Assembly also dismissed the Charter and voted against that on Nov. 4, leaving the voting members of the Assembly at 10 for the next eight months.
Acting Mayor Austin Quinn-Davidson, during her report to the Assembly, said the health care systems in Anchorage are quickly reaching capacity and that "help is not on the way." She promised she would only use her emergency powers to the extent needed to manage the emergency, such as shutting down businesses, enforcing mask mandates, and reallocating resources to meet the shifting needs.
Quinn-Davidson said that the number of intensive care unit beds in Anchorage had dropped to just 11. Hospital staffing is now a concern.
During the middle of the special meeting to consider extending the emergency powers, Assembly Chair Felix Rivera called for a short break, and then approached a member of the audience and told him to put on his mask. Two people were ultimately escorted out after not wearing masks.